Thai Vegetarian Curry, 'Kaeng Phak'

Thai Vegetarian Curry, 'Kaeng Phak'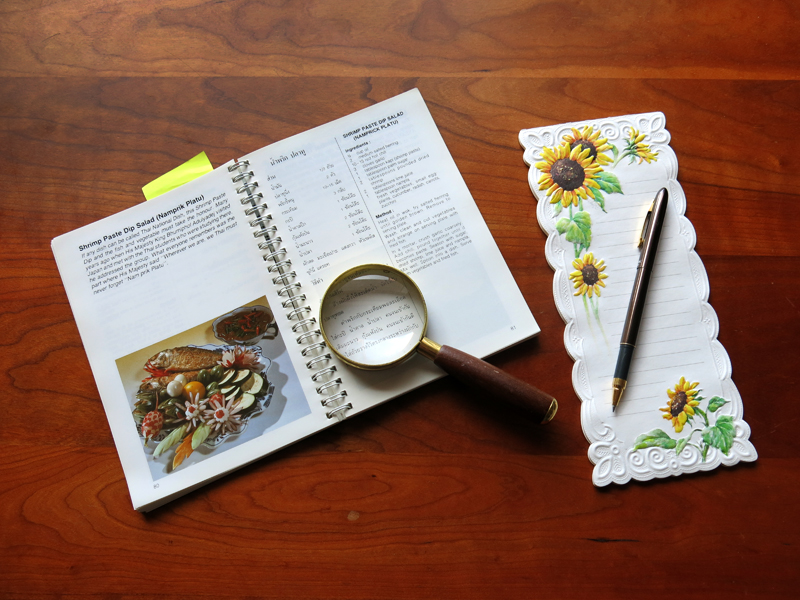 Truly vegetarian or vegan Thai recipes are rare (at least in Thailand). There are a number of reasons for this, not least the fact that most people find it convenient to buy food from roadside vendors and hawkers rather than cook it themselves, and very little of such food is vegetarian. There are added problems: not only are fish sauce and shrimp paste signature ingredients of much Thai food, they are also present in such key ingredients as curry pastes. Thus a dedicated vegetarian must not only cook for themselves, but nearly always cook from scratch, which is at the very least a time consuming process. Therefore you may find the recipe below a bit more complicated than most contained in our website.
Method for Thai Vegetarian Curry, 'Kaeng Phak'
As an alternative to the approach given here, you could thin the sauce with 2 cups of water or vegetable stock, and then simmer the vegetables in the sauce.
First we must prepare the rice. For this recipe we suggest a brown rice, prepared as the aromatic rice.
Method - Rice
Prepare the rice in an automatic rice cooker.
In a wok heat the oil, and then briefly saute the chili, onions and ginger until aromatic. Stir the oil and aromatics into the rice, stirring vigorously so that all the rice is coated with the mixture. Add the stock and water, and cook to completion.
If preparing the rice on the stove top: Winnow the rice and check for stones.
In a wok saute the aromatics, then add the rice to the wok remove it from the heat, stir until coated with oil, then add the stock and water, and return to the heat. Once it boils, lower the heat to a gentle simmer, cover and leave undisturbed for 20 minutes.
Method - Green Curry
While the rice is cooking we can prepare the curry:
First we convert the basic curry paste into a curry sauce...
Namjim Kaeng Khiaowan (green curry sauce)
In a saucepan over medium heat combine the ingredients and simmer for 5 minutes, stirring occasionally. Taste for flavor balance and adjust as necessary. Transfer to a sauce boat or small bowl.
To complete the dish you need half a cup each of various vegetables to make a total of 3 cups. We suggest cauliflower (separate the florets, and slice the stalk thinly), asparagus, baby corn (cut lengthwise in half), bamboo shoots, Thai eggplants (or standard aubergine, cut into balls with a melon baller), and snow peas.
Place these in a bamboo steamer and steam until barely cooked (they should still be firm and snap when bent).
Place the vegetables in separate serving bowls. Each diner then helps themselves to rice, a selection of vegetables, and the curry sauce. For flavor contrast the vegetables can also be eaten with any of the standard Thai dipping sauces (adjusted if necessary to vegetarian/vegan requirements).

Reviews