Fresh Thai Produce Special Offer w/Lime Leaves
Fresh Thai Produce Special Offer w/Lime Leaves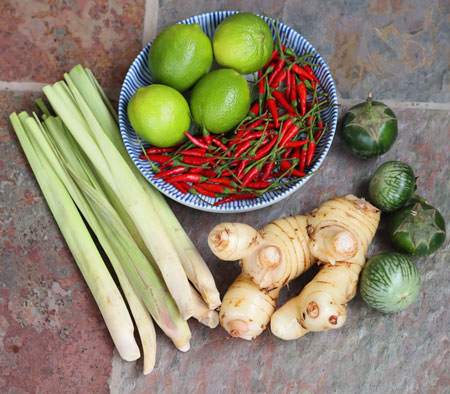 Add to cart
This Offer Sold Out

Pleased to offer this kit put together to reflect the highly desirable items we just received:
1. Fresh Thai chilli peppers, as shown, are the little tiny super spicy red ones. You get a small handful about 5 oz which goes a long way.
2. Fresh galangal is as good as it gets, that photo is what we took when it came in a few hours ago. You get a nice large chunk about 8 oz.
3. Fresh lemongrass looks good, 6 nice thick stalks.
4. Fresh Thai eggplants about 4
5. Fresh Limes 4
6. You'll get a generous handful of fresh lime leaves (not shown) which just came off the tree
Overall a great deal, shipped via Express and delivered to your door in two days.
Please Note: checkout with "Fedex Ground" as the shipping method, and you will receive the kit via Express. Any questions please feel free to call toll free 888-618-THAI.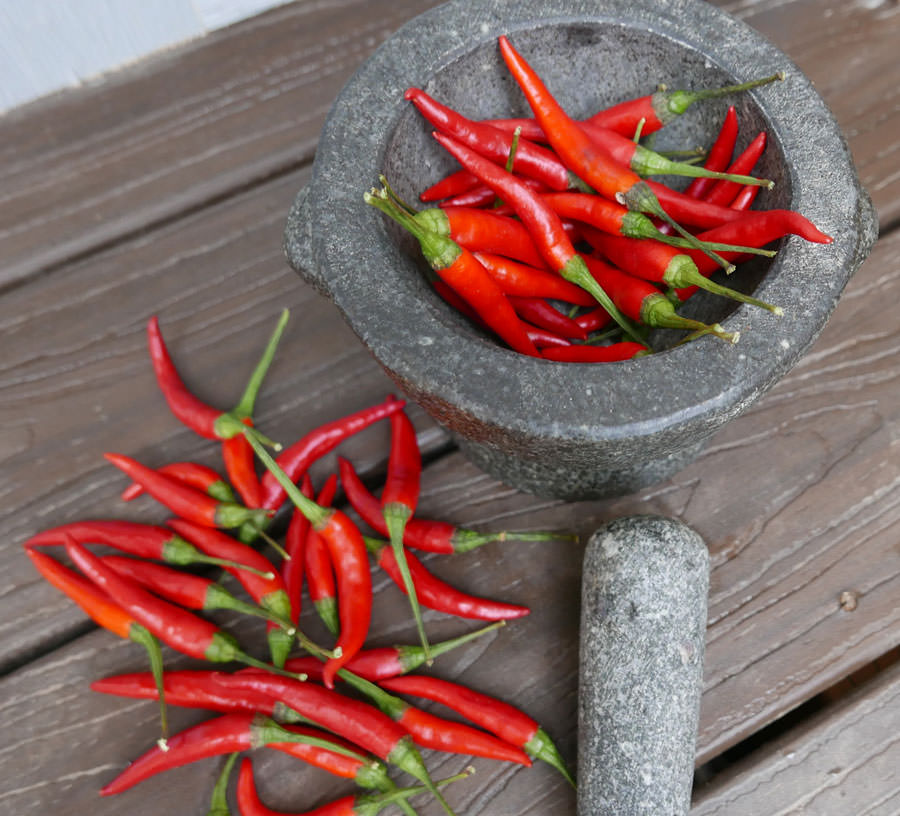 Fresh Thai Chilli Garlic Peanut Sauce
This delicious, spicy sauce is very easy to make if you have the right equipment, mainly the granite mortar and pestle which does all the work for you.
In just a few minutes you can pound these together and serve generously with sliced beef, as we did here. Also great with spring rolls.
Try to use mostly red chilli peppers.
---