Fruit & vegetable carving knife set, 3 piece
Fruit & vegetable carving knife set, 3 piece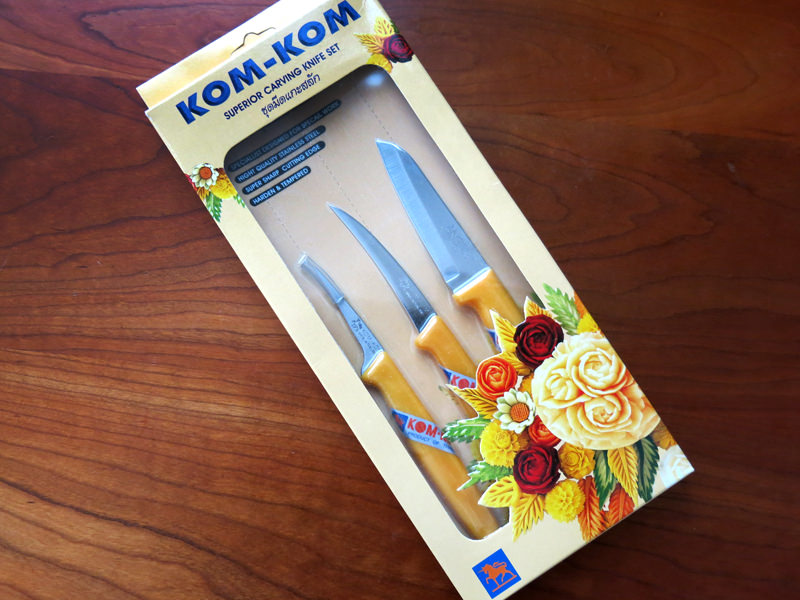 Add to cart
$14.50

Made by Kiwi, in Kom Kom brand. There is a long tradition of fruit & vegetable carving in Thailand, and we are pleased to offer specialized knives that are precisely the same thing used by the experts in Thailand.
See these in action:
Thai Vegetable Carving Video: Carrot Flower
Each knife is made with a lightweight plastic handle, high carbon stainless steel blade is hardened and tempered. This is recognized in Thailand as the best brand available.
The smallest knife is 6" long with a 2" blade, that is the "birds beak knife" and used for the finest details. Commonly used for creating intricate Thai-style fruit and vegetable carvings. The middle knife is 7" long with a 3" blade, and is for removing seeds or pits. The largest knife is 7.5" long and used for slicing. Imported from Thailand. If you've ever been interested in food carving, this is a great deal and we're happy to help you get started.