Shing Shang Fish Snack, Kaffir Lime - Chile, 6.3 oz jar
Shing Shang Fish Snack, Kaffir Lime - Chile, 6.3 oz jar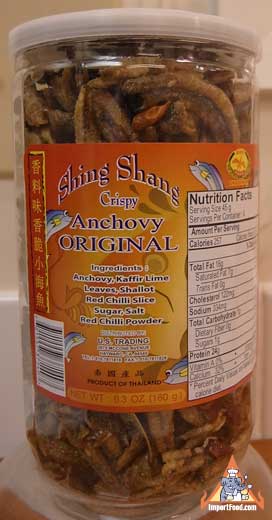 Add to cart
Temporarily Out of Stock

This is the same as above but with a popular spicy citrus flavor. Plenty of shredded kaffir lime leaves and slices of dried chile peppers in every jar give the fish a nice flavor.
Ingredients: anchovy fish, kaffir lime leaves, shallot, red chile slices, sugar, salt, red chile powder. Brand new stock, very fresh.
Product of Thailand.