Thai Sadao, 16 oz jar
Add to cart
Temporarily Out of Stock

This Product Is Not Currently Available.
Sadao flower is known in English as a neem tree or neem flower. This medium-sized perennial has small, green, elongated leaves. The flowers are white and fragrant. The fruit is round and elongated. Every part of the tree has a bitter taste.

The flowers, leaves, stalks, fruit, root and bark have medicinal properties. Insects do not bother the neem tree and a substance to repel crop pests can be made from it.

The buds, flowers and young shoots are edible after being cooked or boiled, and are typically eaten as per this recipe of sadao nampla wan.

Packed in a 16 oz glass jar. Ingredients: sadao, water, salt. Product of Thailand.
---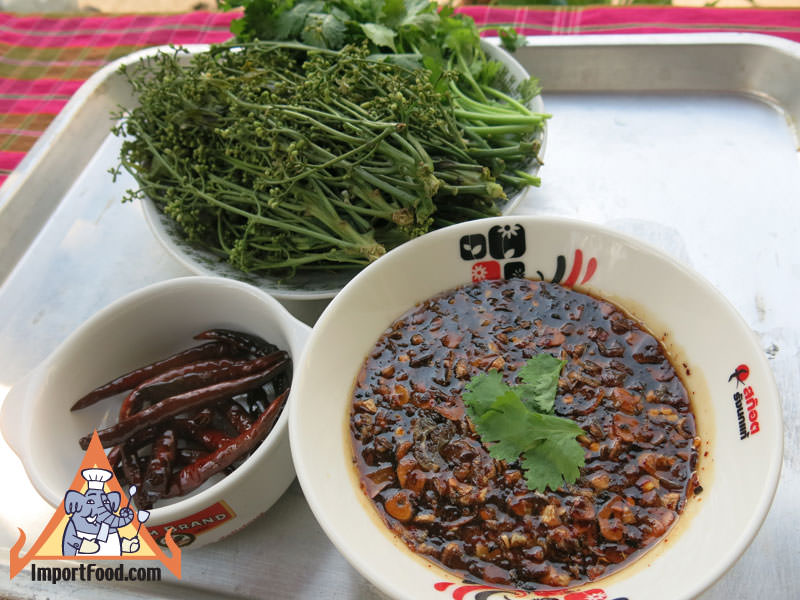 Thai Dipping Sauce with Sadao, 'Sadao Nampla Wan'
Sadao (which has an English name of "Neem Flower") is a bitter, dark green vegetable. The flowers, leaves, stalks, fruits, roots and bark have medicinal properties. This recipe is typical for the way sadao is served in Thailand, as it's eaten with a sweet dipping sauce.
---