Thai Fish Powder with Chili
Thai Fish Powder with Chili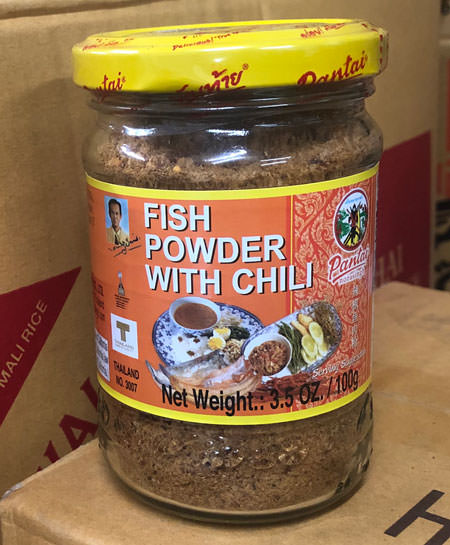 Add to cart
$7.69-3.5oz

Fish powder with chili is a unique product with a wide range of uses, and it's a personal favorite in our home as a "Secret Weapon" in spicy Thai dipping sauce. The dipping sauce, recipe below, is delicious with vegetables or alone simply sprinkled over steamed jasmine rice.
When sprinkled over rice, it's not only fantastic but also addictive--you might have thought you had to fly to Thailand to find this truly authentic aroma & flavor.
It's also good sprinkled over a salad, or added to Laotian-style soups Goes well with namya curry or added to Thai vegetable soup (kaeng liang).
Ingredients: brushtooth lizardfish 95%, chili 3%, salt, msg.
Product of Thailand.
---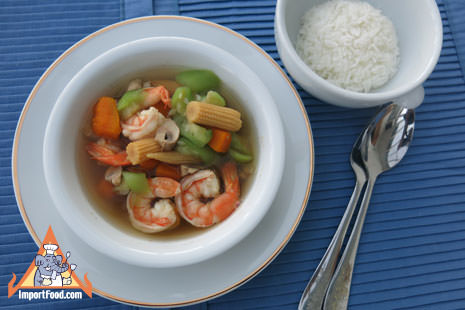 Thai Vegetable Soup, 'Kaeng Liang'
As opposed to tom jabchai, this *is* a vegetarian dish. Though normally included in Thailand, the curry paste and chili beans in oil can be considered optional for those who are looking for something with a little less heat. You can use any vegtables available, but typically in Thailand it would be made from a gourd. If one of the gourds is used it is cut into bite sized chunks first. We now offer an instant kaeng liang mix.
---