Tonkatsu Sauce, Bulldog - Japan
Tonkatsu Sauce, Bulldog - Japan
Add to cart
Tonkatsu sauce, 10 oz $7.29

A condiment dipping sauce for Tonkatsu (shown below), Japanese deep fried pork cutlet.
The term "Tonkatsu" comes from the word "katsu" meaning cutlet and "tonkatsu" meaning breaded and fried cutlet. The savory, delicious sauce has a thick consistency, and this dish is great when accompanied by jasmine rice.
Also see our recipe for Japanese coroquette which should be served with this sauce as well. Bulldog is a very popular brand throughout Japan, and we are proud to offer this product. It's wonderful with not only fried pork but all kinds of dishes, including a dip for fruits and vegetables.
Ingredients: Water, Sugar, High Fructose Corn Syrup, Distilled Vinegar, Apple, Salt, Tomato, Hydrolyzed Vegetable Protein (Contains Soy), Cornstarch, Prune, Carrot, Spices, Caramel Coloring, Onion.
Packed in a stylish plastic bottle with cap. This is the type of sauce you can fall in love with so consider ordering two bottles. Product of Japan.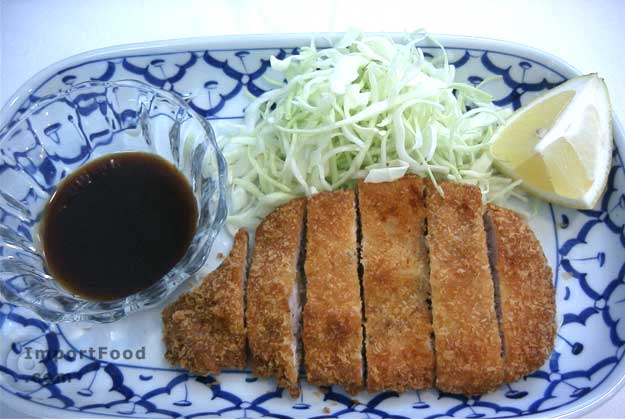 Tonkatsu
Serve with a dish of Bull-Dog Tonkatsu Sauce on the side for dipping. Accompany with jasmine rice.
---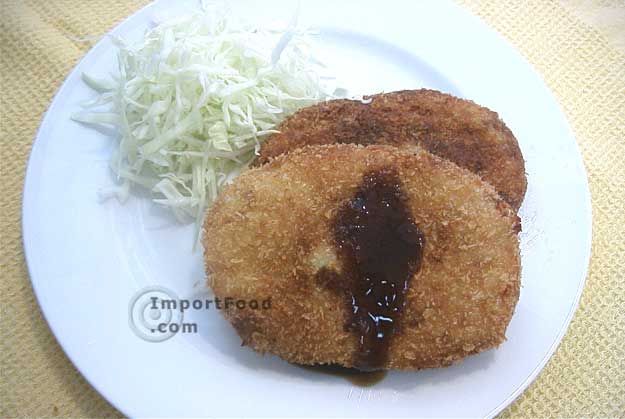 Japanese Coroquette
This is an ImportFood.com online Japanese recipe. Here you can conveniently purchase authentic, quality ingredients imported from Japan and Thailand. We hope you enjoy our website and it helps you enjoy cooking Thai food! Coroquette is served throughout Japan and makes for a nice meal to be enjoyed by Americans alike.
---