White Rice Vinegar - Marukan
White Rice Vinegar - Marukan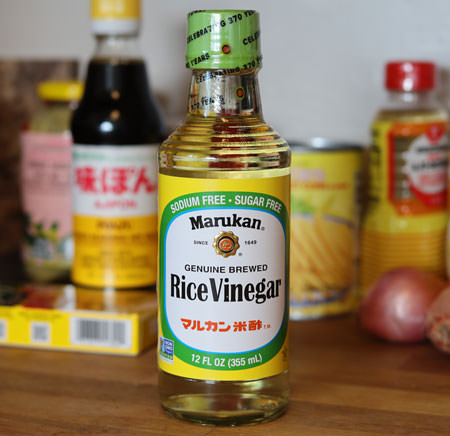 Add to cart
12oz - $5.95

From Marukan literature: Marukan vinegar is the cultivation of a slow and delicate process including fermentation, refining and aging, a special technique handed down over 350 years.
It is a quality "jun-mai"(pure rice) vinegar,brewed from only the finest selection of short-grained rice grown in California.
Genuine Brewed Rice Vinegar: Achieving the depth and richness in flavor that are typical of rice products, this vinegar heightens the flavor of any recipe. The delicate acidity is versatile and excellent as an addition not only to Japanese but also Chinese, European or American dishes. You can use it straight from the bottle, or as an ingredient for salad dressing and sushi rice.
This product contains no sodium, fat, artificial ingredients or calories.
Use as an ingredient for stir-fry, sushi, as a marinade for meat, chicken, fish, vegetables, and pickling. Can replace any vinegar in any recipe. Ingredients: rice vinegar (water, rice).
Product of USA.
We also offer seasoned rice vinegar.
Also white rice vinegar as a way to improve sambal: Sambal Sweet Chile Sauce from Martha Stewart.
---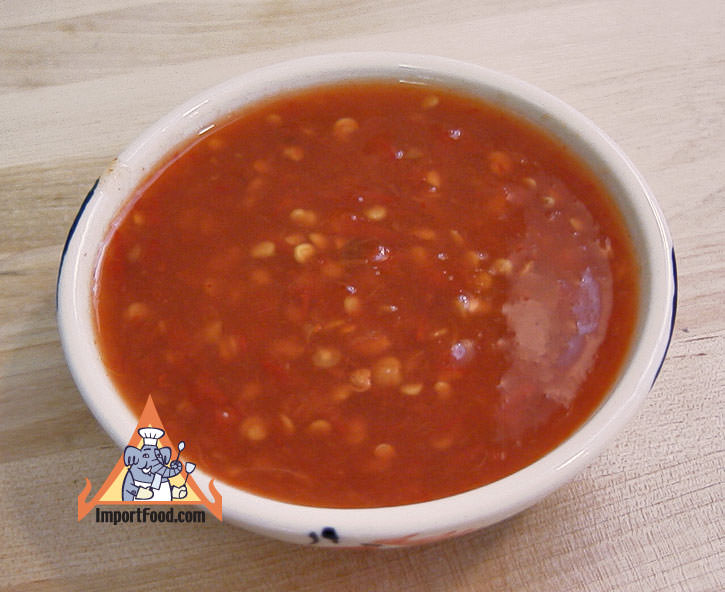 Sambal Sweet Chile Sauce
In the March 2009 issue of Martha Stewart Living magazine, this recipe was featured along with a suggestion to purchase Sambal Oelek from ImportFood.com. The endorsement of American icon Martha Stewart is an honor, and we're happy to share this with you.
We've appreciated the recipes of Martha Stewart for years, especially starting in 2004 when we discovered her "Annual Recipes" book contained so many good recipes that we were constantly referring to it. This recipe for sweetened, salty chile sauce really hits the tongue well, and it goes with just about everything especially spooned into soups such as Vietnamese Pho.
---