Bangkok Vendor Saew, Homemade Meatball Noodle Soup
Bangkok Vendor Saew, Homemade Meatball Noodle Soup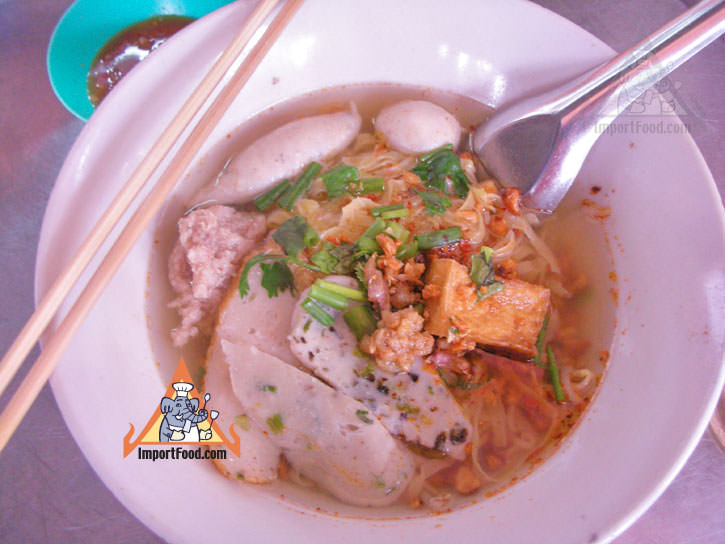 This vendor is part of our comprehensive report on the outstanding food finds in Bangkok's Thong Lor area.
Saew means that you say something which causes someone to feel good and embarassed at the same time.
This restaurant is very, very popular and is unable to stay open past 4:00 PM because they sell out of their prized fish balls every day. We loved the food we ate here, and went back twice after the first visit. The soup here is addictive! Saew proudly displays the Japanese language magazine articles on the wall, as it has become very popular among Japanese living in the area, and Asian tourists come here to sample the high quality fish soup. It is definitely worth a trip just to enjoy this restaurant.
Prices are very reasonable also, just a few dollars is the highest you'll pay for a dish.
The fish balls are made of the finest local fish each day, and they taste more fresh and unique than any other fishballs in Thailand. Saew opens at 7:00 AM and is busy all the time. Weekends open 6:30 AM until 4:00 PM.
1093 Sukhumvit 57. Phone 02-391-0043. See our free map! Or Click Here To Download The Free Map in PDF format.