ImportFood Family Update and Our Dedication to Customers
ImportFood Family Update and Our Dedication to Customers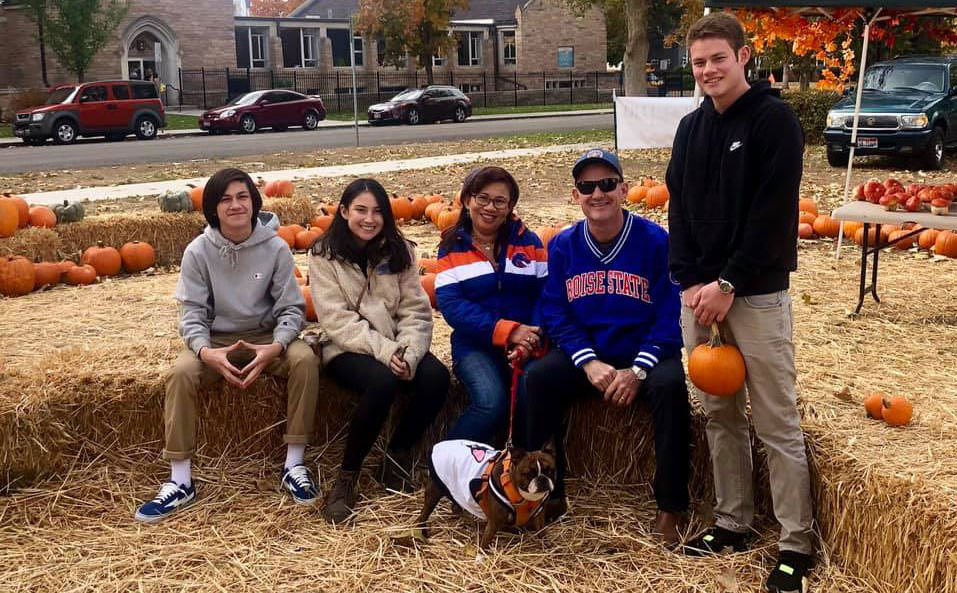 The last few weeks have been challenging for everyone around the world, and we'd like to update you on how we are dealing with the present global crisis. We could dwell on the all the hardships and difficulty; but there seems to be a desire for positive news too. So with an eye toward the good things, here goes:
For the last two weeks we've been swamped with orders, and we are currently about 5 days behind so if you ordered recently we are still working on it but expect to be caught up this week.
Unfortunately two bright young students, both very hard-working, stopped working for a few weeks after the local university closed and they returned to their home towns to do courses online. We hope they come back by mid April. Due to their loss, Jerry and Ann are both working nonstop morning to evening packing orders. All we do is go from home to our warehouse, and we are loading up on healthy foods and supplements to stay healthy. We've been enjoying a renewed love of the company we started 20 years ago, getting lots of exercise on our feet all day. Classic rock lyrics of Bob Seger et al played by our local station are committed even more deeply to memory.
Thai jasmine rice. We shipped out several tons since the beginning of March, probably 10x normal volume. Our suppliers could be selling to larger companies instead (the large wholesale clubs are suddently a royal pain to us because they've stepped on our toes and tried to buy up every bag of rice and instant noodle they can get, which disrupts our supply lines) but due to longstanding relationships we were able to keep a consistent supply coming in and going out. We are finally out of 10# Royal Umbrella rice and our 5# stock is dwindling fast but at least we have been able to deliver tons to homes across America who ordered it from us. If you don't need to order rice, we would prefer you wait for a few weeks so we can get more. Most everything else we sell is fine.
Fedex and USPS have been doing an Awesome Job! Take a moment to thank them.
Our daughter Claire (picture below she sent on her way to work) who is an endless source of joy in our lives has been working full time at a lab in downtown Seattle in the healthcare industry. She is getting great experience doing some sort of blood and tissue analysis. She has been accepted into a program starting in July, sponsored by a local hospital, that grants a degree in Laboratory Medicine. We are so happy for her and her chosen career. Also, we were worried about Claire being in Seattle (where she was born and raised) but she has always looked at the bright side of things, and downplays the gloom and doom. She works with a man every day who is over 70, seemingly unphased and just dedicated to his job, and quite happy to be there. She helps us by recommending lifestyle changes (such as preparing your own meals) and she makes light of not just mistakes our leaders have made, but also points to signs that the challenges we face will certainly be overcome. She's an eternal optimist. On that note, the Seattle area, while struggling since late February, appears to be managing the crisis relatively well.
Our son Hunter is completing his engineering degree at Boise State University. He earned excellent grades and excelled in the field of corrosion, doing a lot of work at the Applied Electrochemistry and Corrosion Research Laboratory. He earned two $1000 awards from a national engineering association for his work in corrosion. In case you think he's a perfect kid, he has also been ticketed twice by local police for driving a car that exceeds the legal limit for exhaust decibels. He likes his car loud and has recently done a presentation regarding the new Corvette engine. He is also highly knowledgeable in the field of automatic (manual) wristwatches.
Our son Jason completed his first season as a high school wrestler, and placed 6th in the Idaho State 5A tournament which occurred just before all of the Covid madness stopped sporting events. He is currently spending all of his days at home but exercises regularly, and he buys and sells things online as a hobby.
SEE: Our Black Peppercorn Offer
.