Thai Popsicle Vendor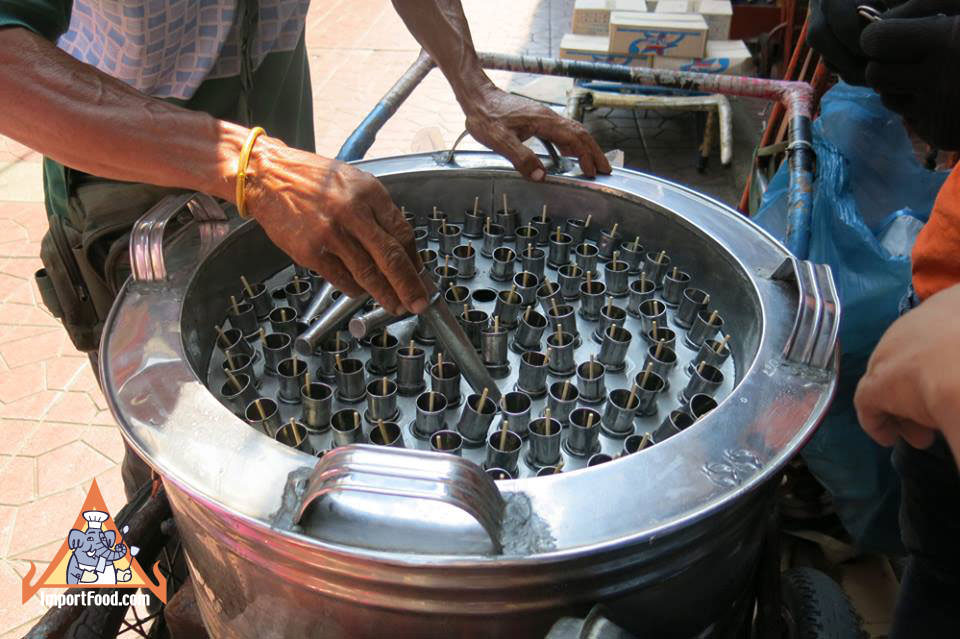 Fresh, hand-poured, home-made popsicles are a rare sight in Thailand these days, but making a comeback. Here's a vendor in central Bangkok who pushes the popsicle maker on a cart, with customers stopping him all day to spend about 10 cents on a cold refreshing freshly-made popsicle.
Usually soda pop drink is used, or fruit juice. Coke, green Fanta, red Fanta, orange juice, pineapple juice, grape juice, Sprite, longan juice, lychee juice etc. After about 20 minutes the juice begins to harden. Sticks are then added, and 5 minutes later the popsicles are ready. Dip a tube into warm water for a second and the popsicles come right out.
Checkout our video on Thai Popsicles and see the Thai popsicle maker sold by ImportFood.com.