Thai Village Motorcycle Ride
Thai Village Motorcycle Ride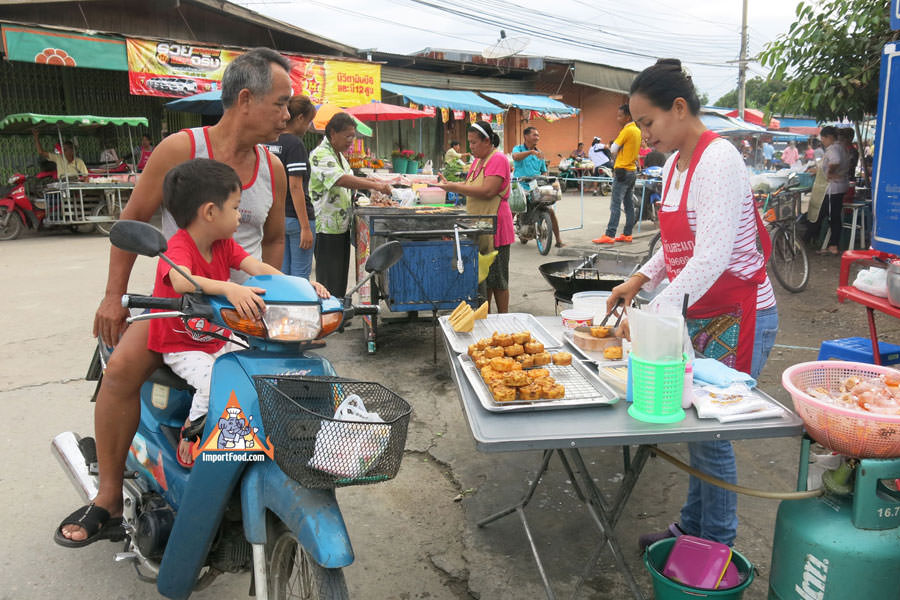 Many visitors to small neighborhoods in Thailand note that kids are often riding on a motorcycle with parents.
Usually you see this within a community, where they are driving a short distance.
Local vendor is selling Khiao Sawoey variety, the sign says it's sweet with a nutty taste, not sour.