Hoisin Barbeque Ribsteak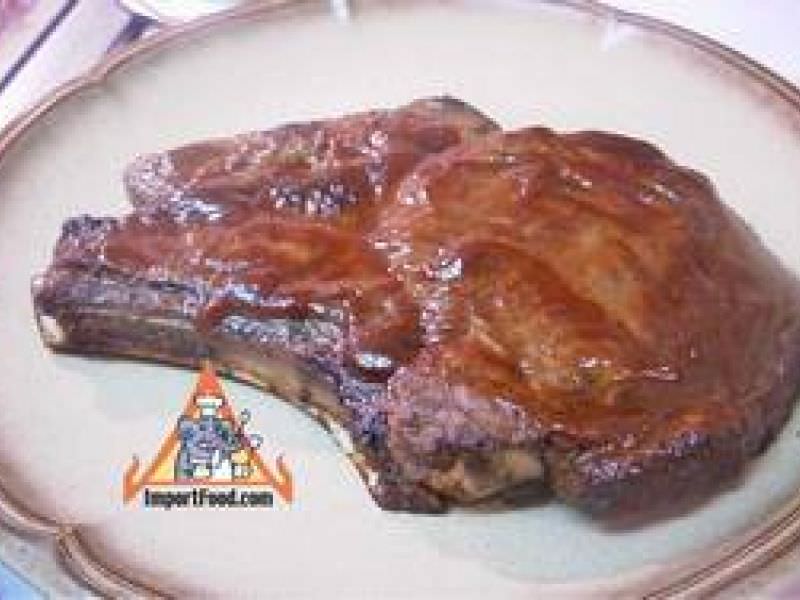 This recipe comes courtesy of Fine Cooking magazine July 2008 and we thank them for the inspiration. It's a three-step process that really turns out well. Our version uses Thai ketchup which adds a pleasant heat to the sauce, and rather than using ribs we used a nice grass-fed ribsteak. This goes well on the barbeque or, as well prepared it, in your oven broiler. Use less ground chile powder to lower the heat, and enjoy the same rich taste.
Method for Hoisin Barbeque Ribsteak
Mix the rub ingredients and sprinkle all over the steak. Let it sit at room temp for 30-60 minutes.
Mix beer and 1/4 cup hoisin in a small cup and set aside. This is your mop.
In a small saucepan, mix remaining hoisin with chile sauce, white vinegar, and sesame oil. Bring to a simmer, and remove from the heat. This is your sauce.
Broil the ribsteak, and every 2-3 minutes mop it with the beer/hoisin mixture. When the steak is done, ladle the sauce over it and serve. Enjoy!

Reviews