Nam Prik Kapi Powder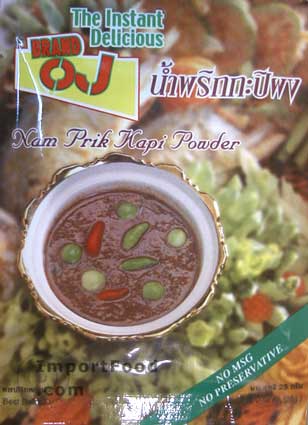 Add to cart
Temporarily Out of Stock

An all-natural, innovative instant sauce mix for the classic Thai dipping sauce namprik kapi. This sauce has a very strong smell and stays on your breath for a long time, so be prepared. We also have a recipe for home-made namprik kapi but this instant powder is more convenient and just as delicious.

Ingredients: shrimp paste powder, sugar, salt, lime juice powder, chilli, garlic. Product of Thailand.
---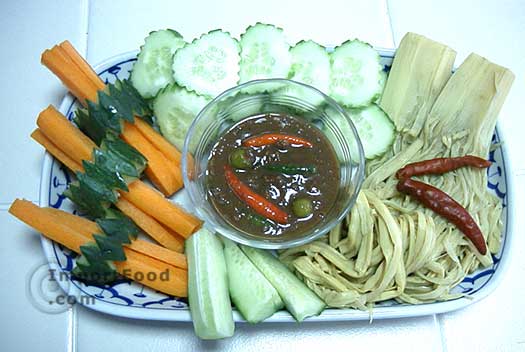 Thai Shrimp Paste Chile Sauce, 'Nam Prik Kapi'
This recipe is for a very aromatic dipping sauce that is not typically something the American nose will appreciate, but drives the Thai person wild with memories of home (see photo below). Namprik Kapi has a pungent fishy smell and lingers on your breath for hours, but it's truly "authentic" and if you know someone who boasts of being adventurous with food, see if (s)he can tolerate a dish of this. It's a wonderful accompaniment to Lao style vegetarian curry.
We also offer an instant ready-made namprik kapi.
---
---
You might also like these similar products