Kopiko Coffee Candy, pack of 28
Kopiko Coffee Candy, pack of 28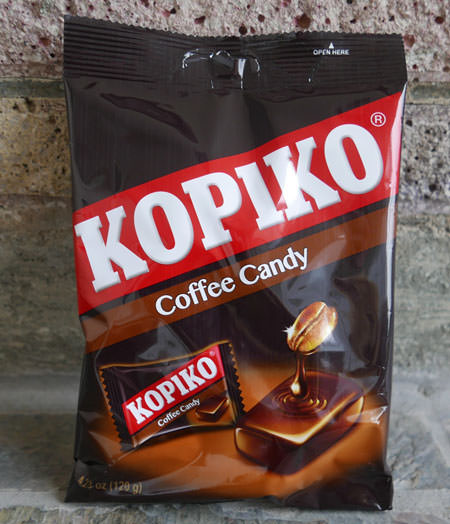 Add to cart
$2.89

Candy with a strong coffee-flavored center is popular throughout Asia. This is from Kopiko, made in Indonesia.
In each pack you get 28 individually-packaged candies sealed in a modern, foil, air-tight wrapper. Similar to something you might find at a restaurant for an after-dinner candy treat.
Kopiko is a modern candy-maker with the highest standard of quality, and the flavor is excellent.
We also offer Cappuccino Flavor
Ingredients: sugar, tapioca syrup, glucose, palm oil, coffee extract, butter, emulsifier (soy lecithin), caramel color, salt, natural coffee flavor. Net weight 120 gm (4.23 oz).
Product of Indonesia.
You Might Also Like Our Other Candies