Thai Bamboo Shoots, Sliced - 24 oz jar
Thai Bamboo Shoots, Sliced - 24 oz jar
Add to cart
Temporarily Out of Stock

Sliced bamboo (Nor Mai in Thai) is found in many different Thai recipes, including Kaeng Jeut Nor Mai, bamboo with shrimp soup. Also see our street vendor video using sliced bamboo.
New recipe: Red Curry Chicken with Bamboo Shoot
New recipe: Gaeng Tai Pla
The 24 oz glass jar allows for generous use, and this is prestigious Cock brand from Aroy-D. Also referred to as Tung Bamboo.
Some chefs use it right out of the jar, others rinse and boil it for 5 minutes first, then drain and use as desired.
Product of Thailand. We also offer sour bamboo sliced.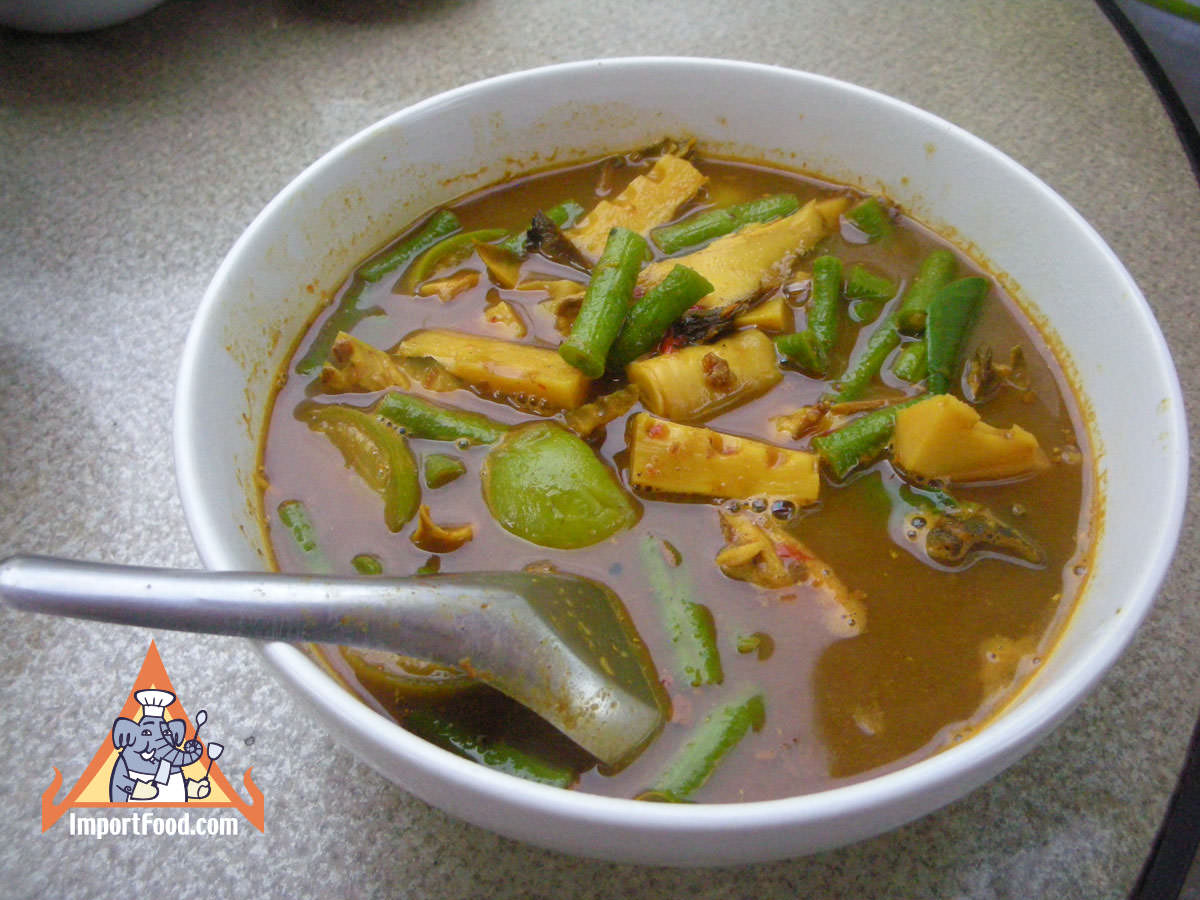 Gaeng Tai Pla
Gaeng Tai Pla is a legendary recipe developed by people in the fishing communities of Southern Thailand. They wanted to find a way to use the fish guts rather than toss them out, so they developed a pickling process of the fish bladder. The pickled fish bladder (Tai Pla) is used to make this soup using a heavy dose of local spices and large chunks of dried fish meat.
Lately people all over Thailand crave the Tai Pla that comes from various regions, and packed in different brands. In this recipe we show you every step in the process, also see our video feature of a chef from Trang in Southern Thailand making Gaeng Tai Pla. As authentic as it gets, and we do offer a high quality imported Tai Pla so you can make this at home using the best ingredients. Please enjoy this feature and share your comments below.
---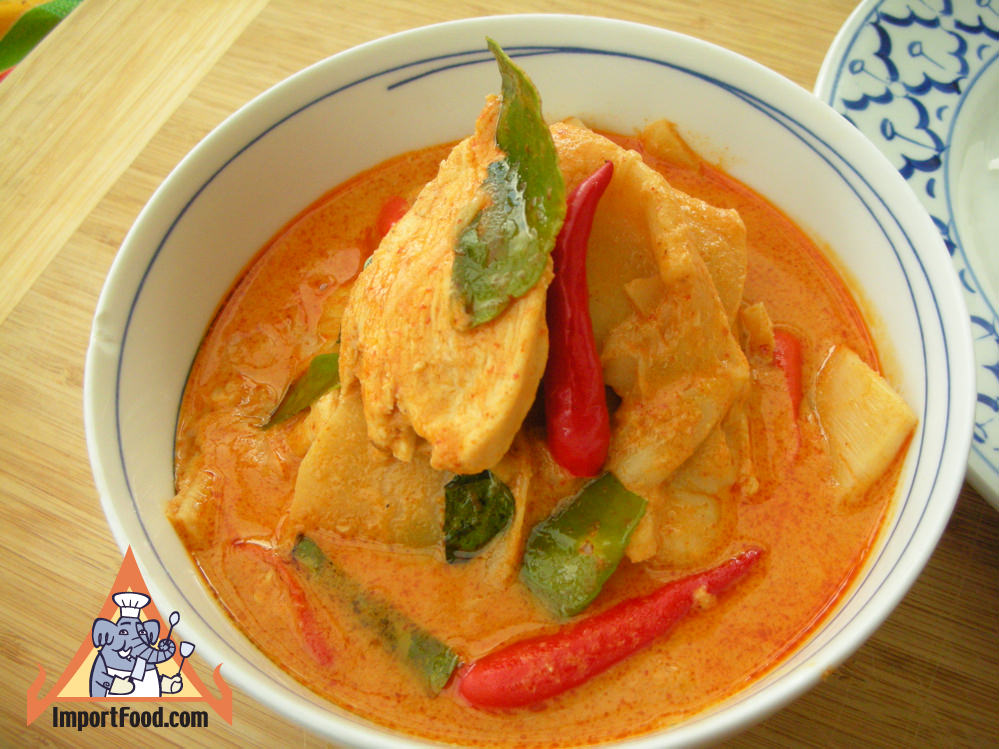 Red Curry Chicken with Bamboo Shoot
Here is an authentic Thai recipe using bamboo. If you want, slice your bamboo into little matchsticks, as is common in Thai restaurants in America. Usually in Thailand the dish will be made with the sliced bamboo sold by ImportFood.com, not cut into smaller matchsticks. For a similar recipe see: Kaeng Kua Sour Bamboo Shoot with Shrimp.
---