Bin Bin Spicy Seaweed Rice Crackers, 4.7oz
Bin Bin Spicy Seaweed Rice Crackers, 4.7oz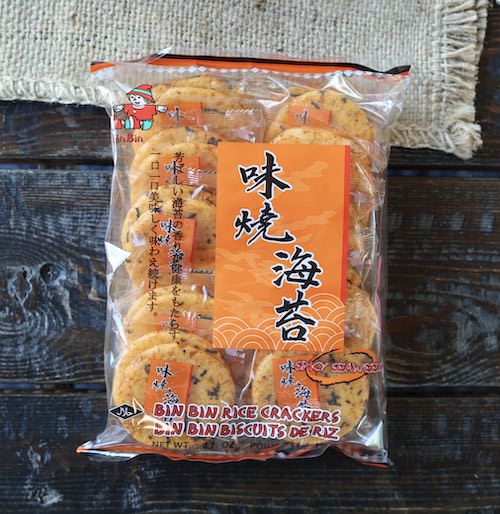 Add to cart
$3.89-4.7oz

These large round crackers are made of rice flour and finished with a slightly spicy glaze sprinkled with seaweed. There are two large round crackers wrapped in plastic and ten of those per package.
We also offer:
Original flavor
Snow Flavor
Bin Bin manufactures in a modern facility with ISO 9002 certification.
Ingredients: Rice, modified tapioca starch, sugar, rice bran oil, lactose (milk), soy sauce (soybean, wheat, salt), seaweed strip, salt, seasonings.

Product of Thailand.