Salid Thong Crispy Fish Snack, 2.8 oz
Salid Thong Crispy Fish Snack, 2.8 oz
Add to cart
Temporarily Out of Stock

We now have the best tasting fish snack from Thailand, crispy salid fish of excellent quality packed in a modern resealable foil package.
Eat this alone or as a garnish with fried rice, green curry, jasmine rice, or whatever you like.
Salid Thong is a deep fried fish snack made of the famed freshwater Sepat Siam (trichogaster pectoralis) fish. Prepared in a traditional Thai cooking style for health-conscious people. See our market picture of trichogaster pectoralis with the eggs (also a delicacy) removed, in foreground.

You get about 20-25 chunks of fried fish (about the size of a tortilla chip, but thicker). This is one of our personal favorites, and for a Thai person in USA this fish is really a true taste of home.
Ingredients: sepat siam fish 98%, salt 1%, palm oil 1%. Product of Thailand.
---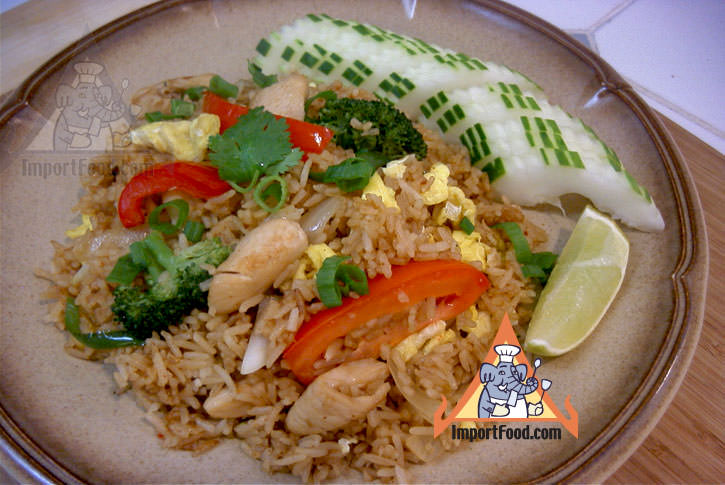 Thai Fried Rice with Chicken, 'Khao Pad Namprik Pao Sai Kai'
Here is a basic fried rice commonly made by street vendors and fine restaurants alike. It's best to use day-old rice that's been cooked and sitting at room temperature (just leave it in the rice cooker for best results). We add roasted chile paste which gives a perfect, authentic flavor which is just a tad spicy.
---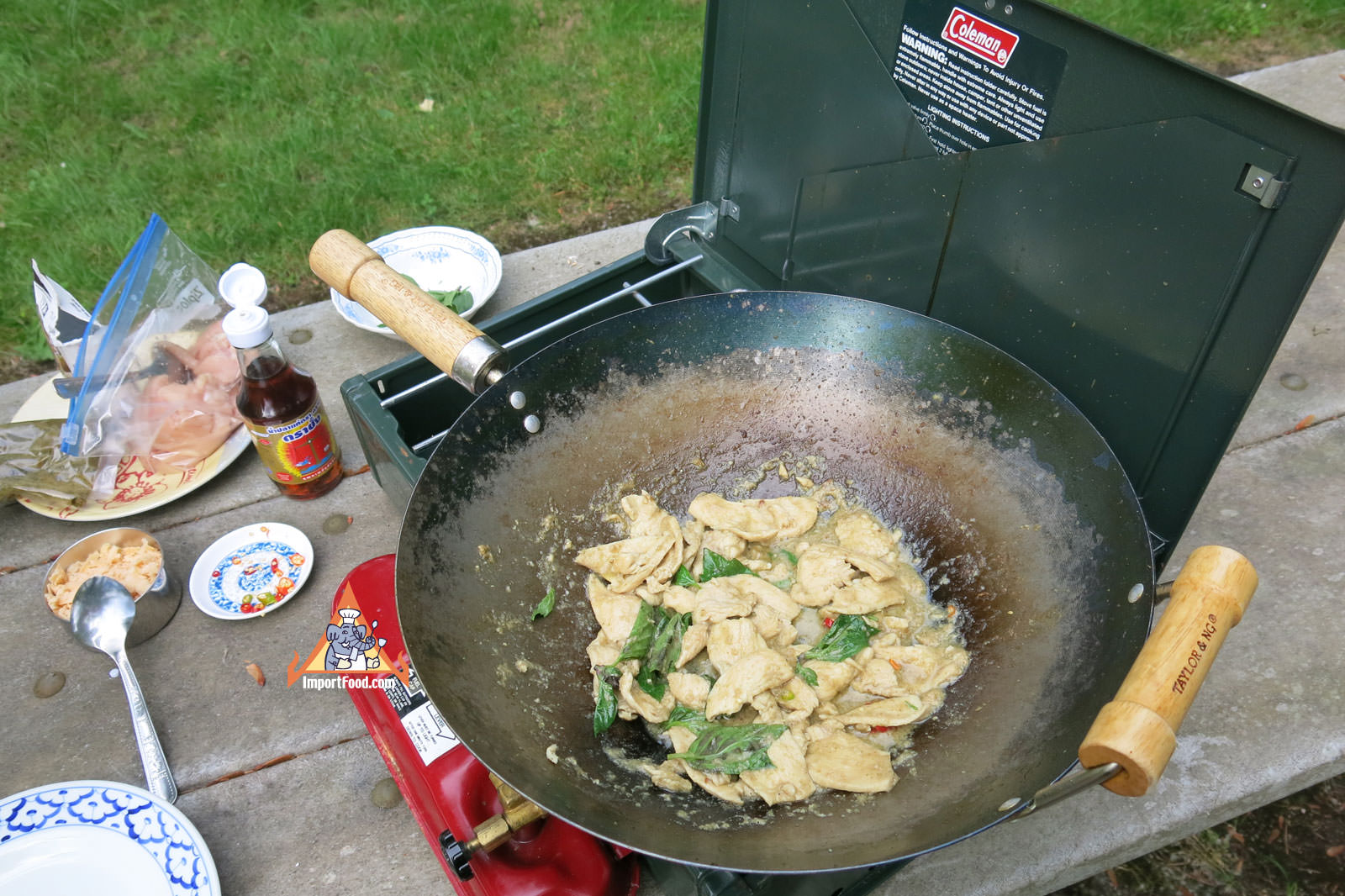 Chicken Stir-Fried with Green Curry, 'Gai Pad Khiaowan'
This is an example of the popular 'fried curry' style that produces a dry result. It blends equally well with rice or noodles.
---