Fried Baby Clam with Chili
Fried Baby Clam with Chili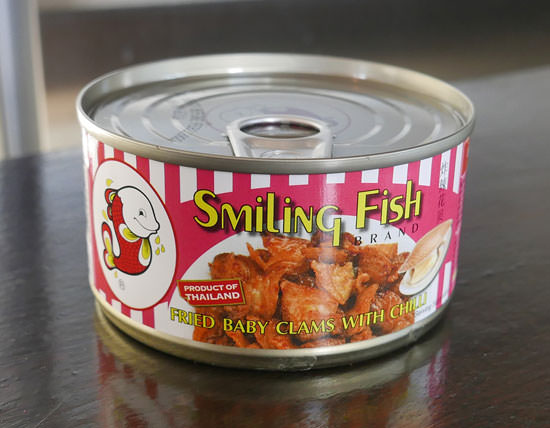 Add to cart
$6.95-2.5oz

Eat as a snack, alone or with steamed jasmine rice.
The clams are cooked, and spiced with Thai chili peppers. This is a delicious snack food in Thailand.
Now shipping the larger 2.5oz can.
Ingredients: fried baby clams, soybean sauce (soybean, salt, sugar, water), sugar, chile, palm oil.
Product of Thailand.
Smiling Fish - Easy Open Can