Koh-Kae Peanut Snack Coconut Flavor
Koh-Kae Peanut Snack Coconut Flavor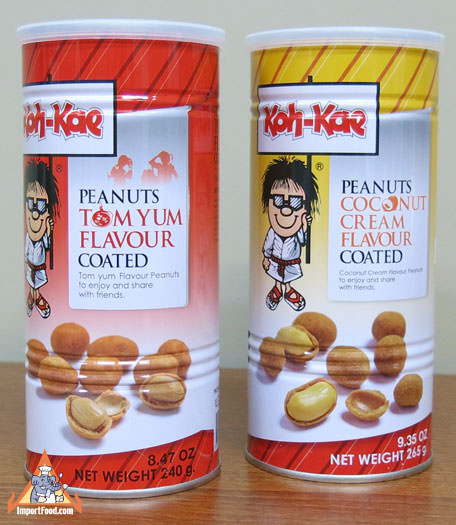 Add to cart
Original Coconut Flavor - 8.47oz $7.35

Koh Kae has been a favorite snack in Thailand for many years.
Thailand grows very high quality peanuts, and these are the very best packaged for export in a modern strong tall tin can with easy open and resealable plastic top.
Ingredients, Original Coconut Flavor: peanuts, wheat flour, sugar, coconut oil, iodized salt, coconut cream, sweetened condensed creamer, rising agent ammonium bicarbonate, sweetener (acesulfame potassium). Product of Thailand.