Thai Mangosteen Juice - Foco
Thai Mangosteen Juice - Foco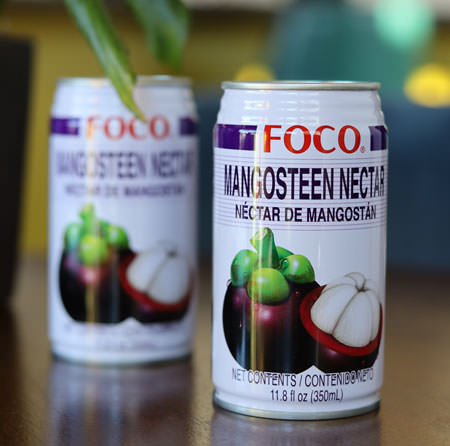 Add to cart
$20.95-12x12oz

Mangosteen is known for it's distinctive fruity & elegant aroma, delicious sweet flavor, and is thought to promote good health.
Our canned Mangosteen is much better than soda pop and offers the same quick refreshment.
Mangosteen has a heavenly aroma and taste, and here we have a mangosteen drink made from pure mangosteen fruit. The color is a slight pinkish, and we like to drink it plain or mix it with soda water, or even 7-Up.
This juice is packed by Thai Agri Foods (Foco brand) which is one of the largest food companies in Thailand, a massive corporation with the most modern standard of packaging equipment. Comes in a nice durable can that seems a lot thicker than what a locally-produced beverages are packed in.
You get 12 cans, 12 oz per can.
Ingredients: water, mangosteen juice (30%), sugar, citric acid. Product of Thailand.