Nata de Coco, 16 oz jar, Thai
Nata de Coco, 16 oz jar, Thai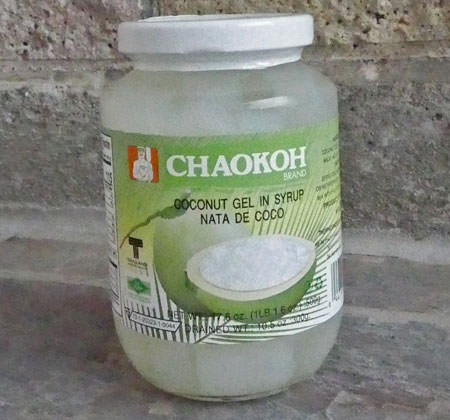 Add to cart
16oz $5.89

A natural dessert made from pure coconut water, but it tastes like a rich sweet candy.
Also known as coconut gel. The translucent chunks have a consistency like firm jelly beans, they stick to your teeth a bit. The flavor is really good.
Nata de Coco is a popular dessert in The Philippines. It's made from fermented coconut water, which gels naturally.

Nata de coco is highly regarded for its high dietary fibre, and its low fat and cholesterol content.

Serve chilled alone, or with other fruits in a dish.

Packed in a glass jar by well-known Chaokoh.
Ingredients: nata de coco, water, sugar, malic acid as anti-oxidant.
Product of Thailand.