Thai Fanta - Cream Soda Flavor 8.7 oz x 4
Thai Fanta - Cream Soda Flavor 8.7 oz x 4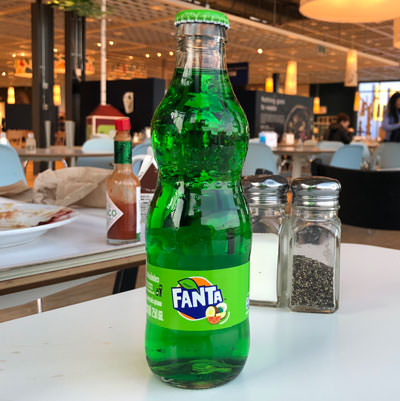 Add to cart
$12.95 - 4 bottles

This is a brand new shipment of Thai Fanta, which is produced in Thailand and has a unique flavor you won't find anywhere else.
Cream Soda flavor, now available in an attractive glass bottle
Ingredients: carbonated water, high fructose corn syrup, citric acid, sodium benzoate, natural and artificial flavors, caffeine, potassium citrate, Yellow No.5, Green No.3, carob bean, guarana extract, sodium.
Product of Thailand.
We also offer Fanta in Orange and Strawberry flavors.