Thai Fermented Mustard Green in Soy Sauce, Pigeon Brand, 5 oz can
Thai Fermented Mustard Green in Soy Sauce, Pigeon Brand, 5 oz can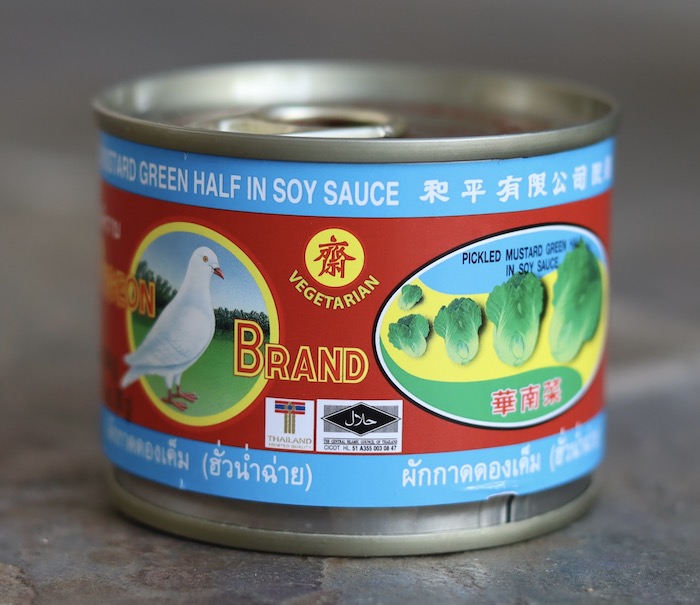 Add to cart
$2.59-5oz can

One of the very first items we've ever sold at ImportFood.com, and the product or package hasn't changed a bit.
Similar to our Pigeon brand Fermented Mustard Green
A very popular product among Thai people living in America, there is nothing quite like opening a can of Thai cabbage (or lettuce or mustard green, as these are all English translations of a Thai variety of cabbage), emptying it into a small bowl and eat with plain boiled jasmine rice.

Ingredients: green mustard, soy sauce, msg, sodium metabisulfite.
Product of Thailand.
We also offer this product in a vacuum pack package.