Wasabi Green Pea Snack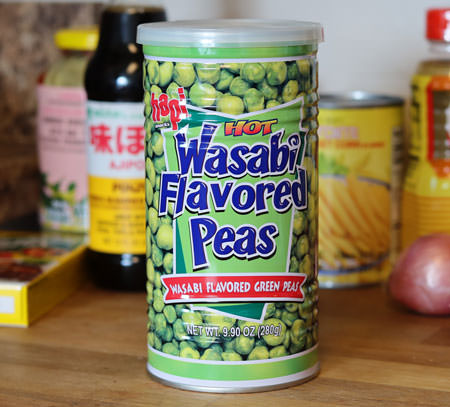 Add to cart
$8.65-9.9oz can

Wasabi peas have an addictive flavor and they're hard to put down. These are enjoyed throughout Thailand especially in recent years, as Thais enjoy the high heat of wasabi.
This snack has a strong wasabi flavor, not mild, so get ready.
Made by Khao Shong (also in Hapi brand) which is an old, established food company in Thailand famous for it's instant coffee.
It's packed in a modern, strong, attractive tin can with resealable plastic top. We are offering the large can which is 6.5" tall with 3.5" diameter.
Ingredients: green peas, glutinous rice flour, wheat flour, palm oil, sunflower oil, sugar, horseradish (wasabi), salt, artificial color.
Net weight 280 gram. Product of Thailand.
We also offer a delicious coconut-flavored peanut snack.