Hand Forged Japanese Scissor Pruner, 9"
Hand Forged Japanese Scissor Pruner, 9"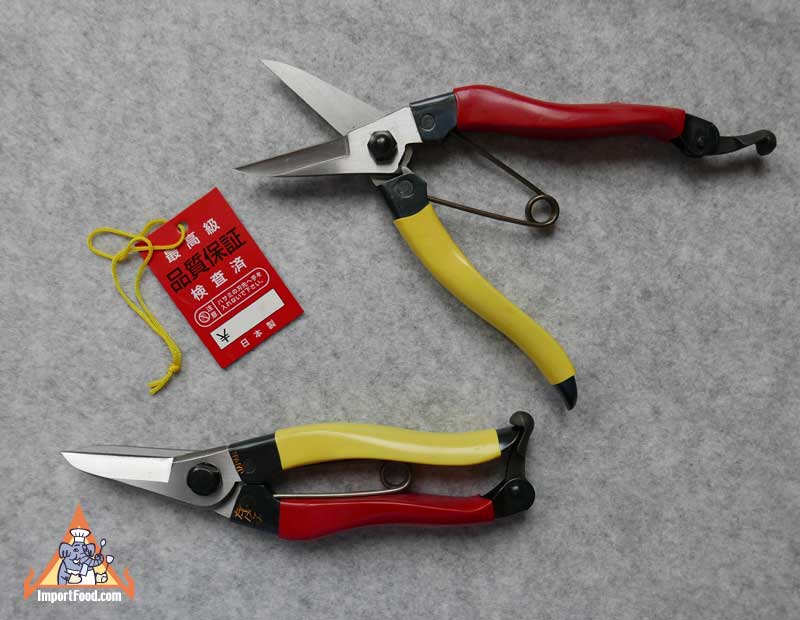 Add to cart
Sold Out

We obtained a few dozen of these at the same factory in Japan where our hand forged knives come from. They're not made at the same location, but the process is similar. Every tool is made of hand forged steel that's perfect for making the finest garden pruner you'll ever own. Holding it in your hand just feels like pure "quality". This is the scissor style, with straight blades. 9" length is just right.
Handles are a nice rubber, and the blades are hand sharpened. One of those garden tools you'll never regret purchasing, or a great gift from someone who enjoys gardening. We have very few of these available. You'll never find something like this in a large retail shop.
Japanese steel has been hand crafted into prized knives for hundreds of years; a dedication to perfection you don't find anwhere else. It all starts at the forge, where elements are blended then pounded together. Next the steel is laboriously pounded into shape, goes through a long process of sharpening, the knife is carefully heated again just right so the handle can be tightly pounded on to create a seal that lasts generations.
We created a series of videos filmed at a facility in Japan, so you can view the various stages of each handmade knife's production:
Forged From The Elements - Blacksmithing Masters
Hand Crafted - Shaped By Experts
Sharpening The Steel
Master Craftsman in Tokyo - Final Sharpening
Made in Japan.