Fueru Wakame, Dried Seaweed
Fueru Wakame, Dried Seaweed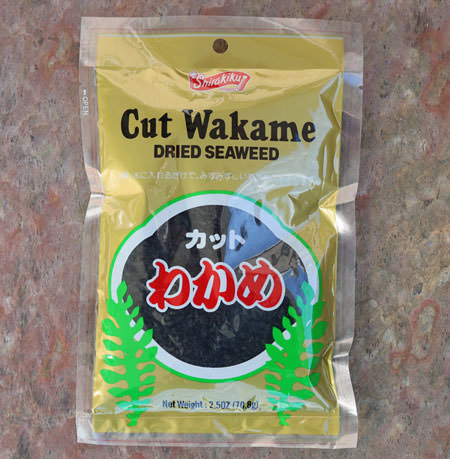 Add to cart
1.76oz - $3.89

Japanese dried seaweed is used in many types of dishes such as miso soup and cucumber salad ("sunomono", shown below), added to ramen noodles to improve the flavor, or served with sashimi. Use this with katsuobushi to enhance dashi.
This is a generous amount for a good price. We offer premium quality Shirakiku brand imported from Japan.
Natural, no preservatives.
Ingredients: dried seaweed.
Product of Japan.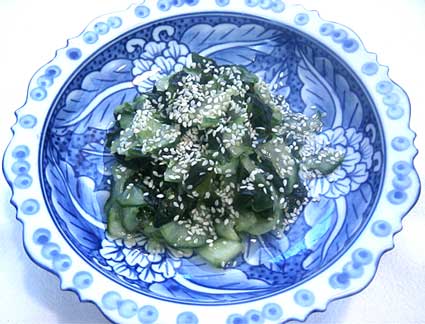 Wakame Salad "Sunomono"
Soak the wakame in tepid water 5 to 10 minutes, or until fully expanded. Halve the cucumber lenthwise and using a tablespoon, roughly scoop out seeds.
---