Seasoned Rice Vinegar, Marukan
Seasoned Rice Vinegar, Marukan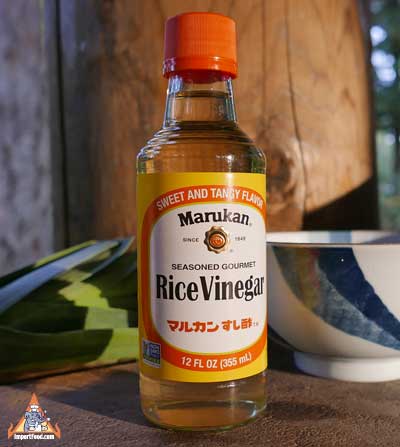 Add to cart
12oz - $6.35

This seasoned rice vinegar, also known in Japanese as sushizu, is the secret ingredient used to prepare sushi rice by simply adding 2 tablespoons to one cup of hot, freshly-steamed rice.
This product can also be used as a salad dressing, used straight from the bottle.
Made from real, whole rice and a delicate blend of seasonings. Smooth and tangy flavor.
Ingredients: rice vinegar, high fructose corn syrup, salt, monosodium glutamate, brown sugar, disodium guanylate, disodium inosinate. No transfats.
Product of USA.
We also offer naturally brewed white rice vinegar.
---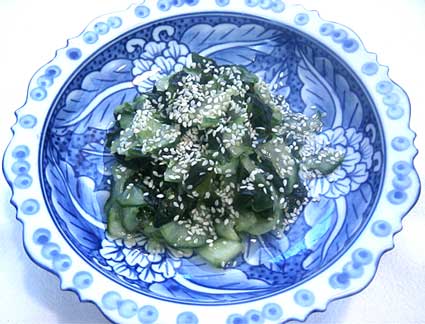 Wakame Salad "Sunomono"
Soak the wakame in tepid water 5 to 10 minutes, or until fully expanded. Halve the cucumber lenthwise and using a tablespoon, roughly scoop out seeds.
---
---