Handpainted Thai Ceramic Collector Set
Handpainted Thai Ceramic Collector Set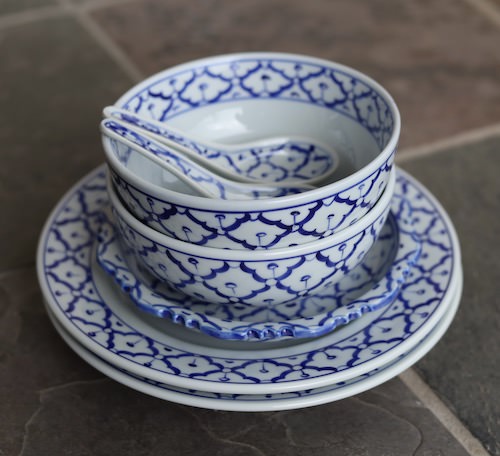 Add to cart
Out of Stock - See Below

We are now out of plates so we can't offer this set. The other items are available individually.

For the collector we've put together this thoughtful set at a very attractive price.
Each piece is painted by hand using a traditional design unique to Thai artisans. Flawless, we import only the finest grade. Thick and durable, an everlasting quality. Microwave and dishwasher safe.