Thai Hot Pot with Lid, Wood Handle
Thai Hot Pot with Lid, Wood Handle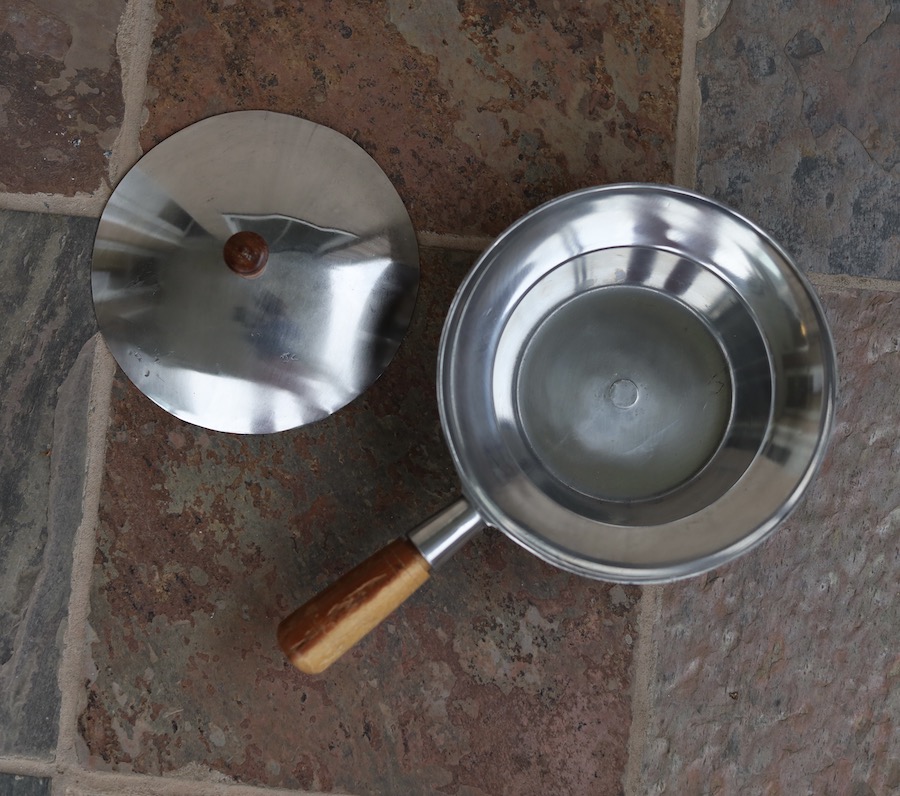 Add to cart
$21.50

Heavy duty aluminum hot pot with round lower chamber, flared top, and light weight lid.
Made in Thailand and often used by street vendors to prepare a nice large single serving. Noodles are commonly prepared in the hot pot, or something like a seafood mix as we prepared below.
We started with a bit of vegetable oil then added some garlic, sliced spring onion, and black pepper. After that gets fragrant, add squid & scallops, followed with 1/2 teaspoon fish sauce, a dash of salt, dash of sugar, and stir until cooked. Add a few prawns, a sliced fresh Thai chilli pepper, and snow peas that have been blanched in boiling water for 15 seconds. Pour into the pot 1/2 cup water mixed with 1 tablespoon tapioca starch.
Turn up the temperature so it comes up to a boil, then turn heat down, while mixing.
Serve and enjoy!
Hot pot width is 8" and height is 2". The inner chamber is 6" across.