Mama Brand, instant noodles, Thai green curry
Mama Brand, instant noodles, Thai green curry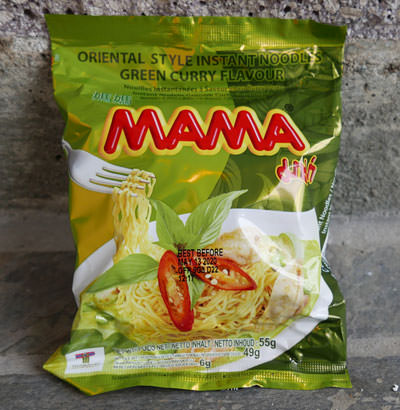 Add to cart
6 Packs $6.85

Mama's relatively new instant noodle is green curry flavor, which is very authentic to green curry taste. It comes with a dry spice packet and a packet of green curry paste.
You put both packets in a bowl with the noodles, add 1 cup of boiling water, cover for three minutes and serve. We also added some fresh Thai basil. This meal has mild spice and delicious.
Ingredients: wheat flour, palm oil, sugar, salt, msg, garlic powder, basil leaf, bergamot leaf, chilli powder.
Product of Thailand.
Green Curry Instant Noodles