Mama, Instant Thai Noodles, Pork
Mama, Instant Thai Noodles, Pork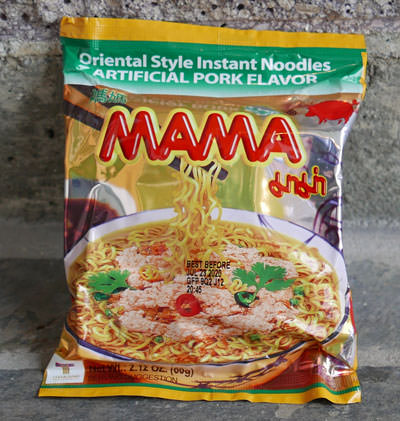 Add to cart
6 Packs $6.85

This is a tasty plain pork noodles from Mama, known in Thai as 'moo sap'.
Place noodles in a bowl, add 1.5 cups water, cover and wait three minutes, serve. We added sliced pork, see below; a simple and filling meal.
Ingredients: wheat flour, palm oil, salt, sugar, cmc, garlic, pepper, msg, dried leek, artificial pork flavor.
Use Mama pork to make a more substantial meal--see our recipe for Poor Man's Gourmet.
Product of Thailand.
---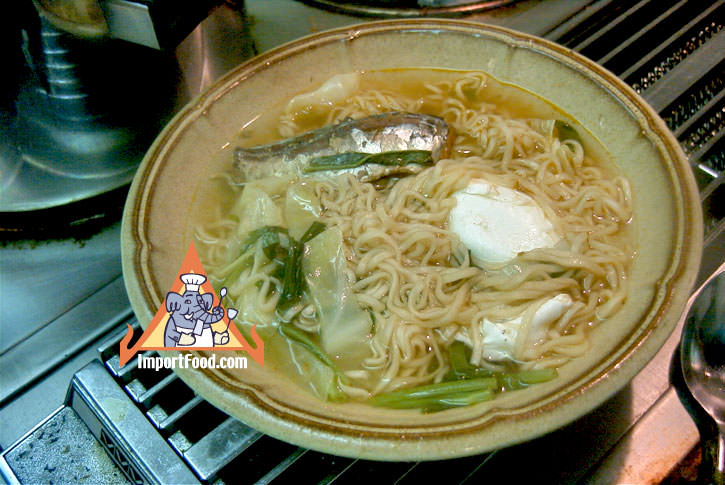 Instant Mama with Sardines & Vegetables, 'Poor Man's Gourmet'
Here is a healthy, delicious meal that will save you a lot of money. Mama brand is the favorite instant noodle of Thailand, and we love the way the noodles and spice packets can be used as a base to create a much more substantial meal
---