Thai jasmine rice, 5 lbs 2022 Crop
Thai jasmine rice, 5 lbs 2022 Crop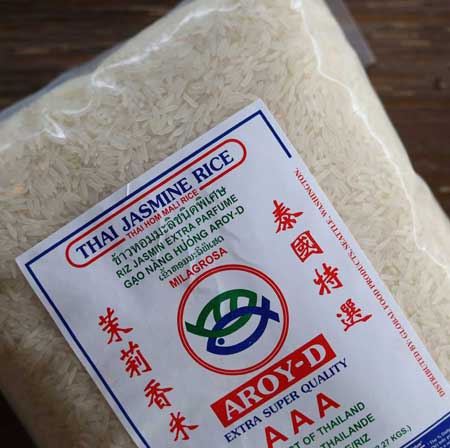 Add to cart
$15.50 - 5 lb - 2022 Crop

Currently shipping New Crop 2022 highest quality export grade in Ko-Ko brand (not Aroy-D as shown), the highest quality with strong natural jasmine fragrance.
A great deal packed in a strong plastic bag, no-frills label, but wait until you taste it. This is the 'Best of The Best'.
Product of Thailand.
We also offer brown jasmine rice, Thai sticky rice , broken rice, and red cargo rice.