Fermented Beancurd, 10.5 oz jar
Fermented Beancurd, 10.5 oz jar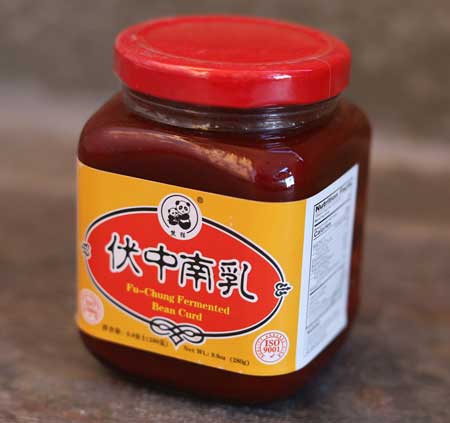 Add to cart
9.9 oz - $5.65

This is the key ingredient in yentafo, a distinctive Thai/Chinese noodle dish.
The glass jar is full of square cubes of soy beancurd (tofu), as shown.
A nice quality product.

Ingredients: soybean, water, salt, red yeast, cooking wine.
Product of China.
---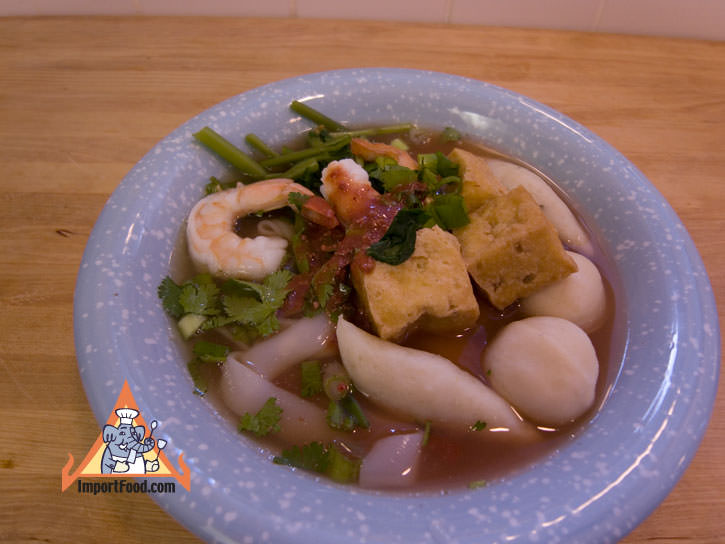 Yentafo
Yentafo takes time to prepare, but it's worth the wait especially if you like Thai/Chinese noodle dishes. We offer a premade yentafo sauce to speed things up, and here we demonstrate how to make authentic yentafo from scratch. Yentafo has a unique flavor and distinctive red color.
We used frozen fish balls and shrimp, but you can use other seafood of your choice. Small pieces of squid are often used. Try egg noodle instead of rice stick, for something different. As with any recipe, this one has changed with the times. Feel free to experiment.
---