Nampla Wan Sauce, Lobo, 10.2 oz jar
Nampla Wan Sauce, Lobo, 10.2 oz jar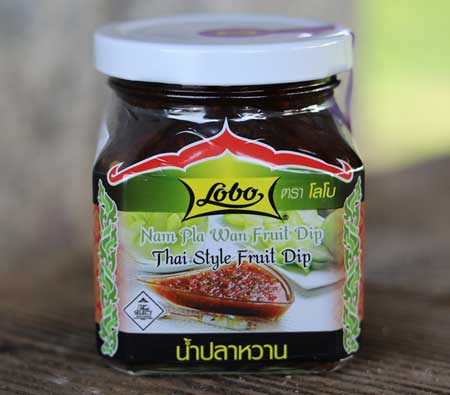 Add to cart
Temporarily Out of Stock

Nampla wan (nampla = fish sauce, wan = sweet) is a salty and sweet dip that has the consistency of jelly. Dip any fruit, especially sour fruit, into this before eating. Very tasty with sour green mango, radish, granny smith apple, or anything you might like.
Ingredients: palm sugar, shallots, fish sauce, dried shrimp, salt, chile, water.
No msg, no artificial color, no preservatives.
Product of Thailand.
We also offer this sauce in Mae Pranom brand.
We offer the following premium quality Lobo products