Red Chili Oil, Lee Kum Kee, 7 oz bottle
Red Chili Oil, Lee Kum Kee, 7 oz bottle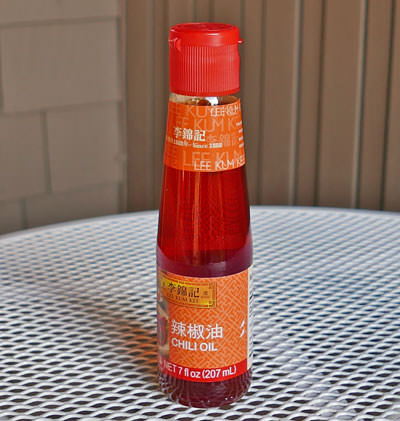 Add to cart
7oz - $4.69

Made from oil pressed from fresh red Thai chiles, this is a nice, not-too-spicy oil with a special natural fragrance.
Made by Lee Kum Kee. We also offer Peppercorn Chili Oil.
A few drops adds a touch of chile heat, and beautiful natural bright red color. Many chefs like this just for the way it enhances the color of your food. The fragrance is so good.
We like to add Thai chili oil to various recipes, especially the three mentioned below, also any noodle soups.
Ingredients: soybean oil, dried red chili peppers. No preservatives. Product of China.
You may enjoy these ImportFood.com recipes that use Thai Chili Oil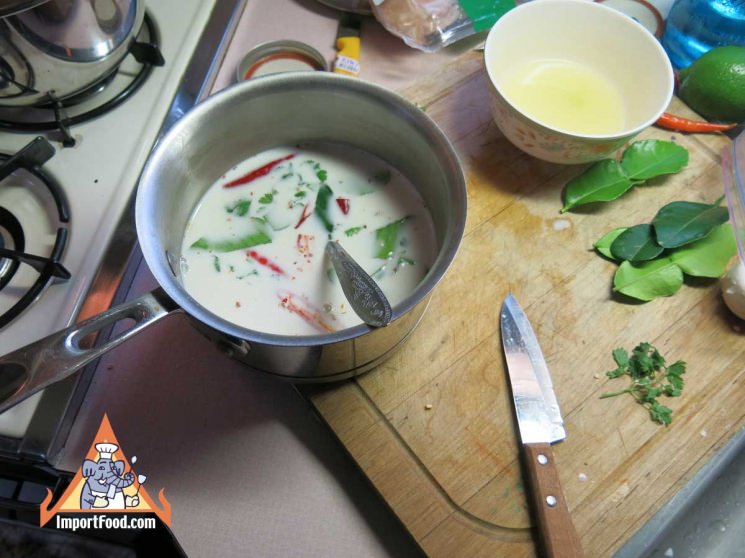 Thai Chicken Soup with Coconut Milk, 'Tom Kha Gai'
This is a mild but spicy chicken soup (it can also be made with shrimp, pork, beef or mushrooms), flavored with the unique flavor of galangal ('kha' in Thai) which creates a heavenly taste when combined with hot chile peppers, coconut milk, lime leaves and lemongrass.
We famously started manufacturing Amazing Elephant All-natural Tom Kha with authentic flavor so be sure to get a few pouches to compare with what you make at home.
---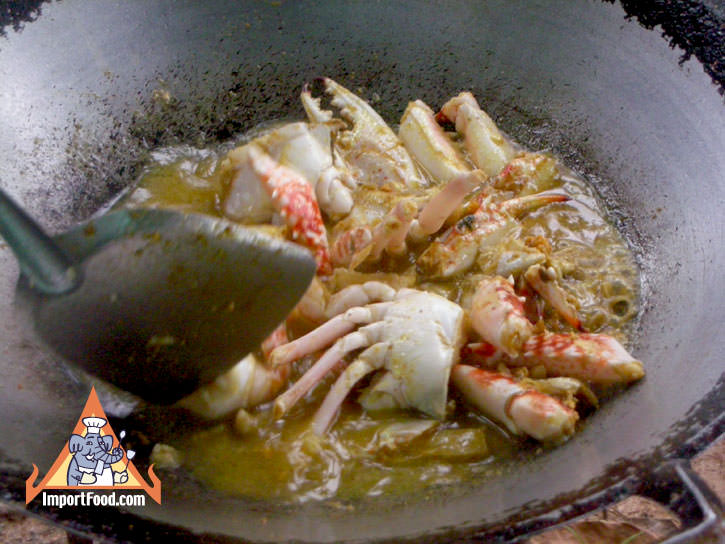 Cracked Crab Thai Curry, 'Bu Pad Pong Kari'
Bu Pad Pong Kari is a simple recipe with a delicious unique flavor that many people in Thailand love so much that it's an addiction. If you like Thai food, and you like crab, you must try it. Just be sure to use good fresh crab, and crack the shells before cooking (as shown in the video at link below). Thai curry powder is the main flavoring, so that must be used. Below left is our video filmed in Thailand of a sidewalk chef preparing this authentic version.
As with any Thai recipe there are many variations. Here is our version which is fairly simple. Using coconut milk instead of fresh milk is another option.
---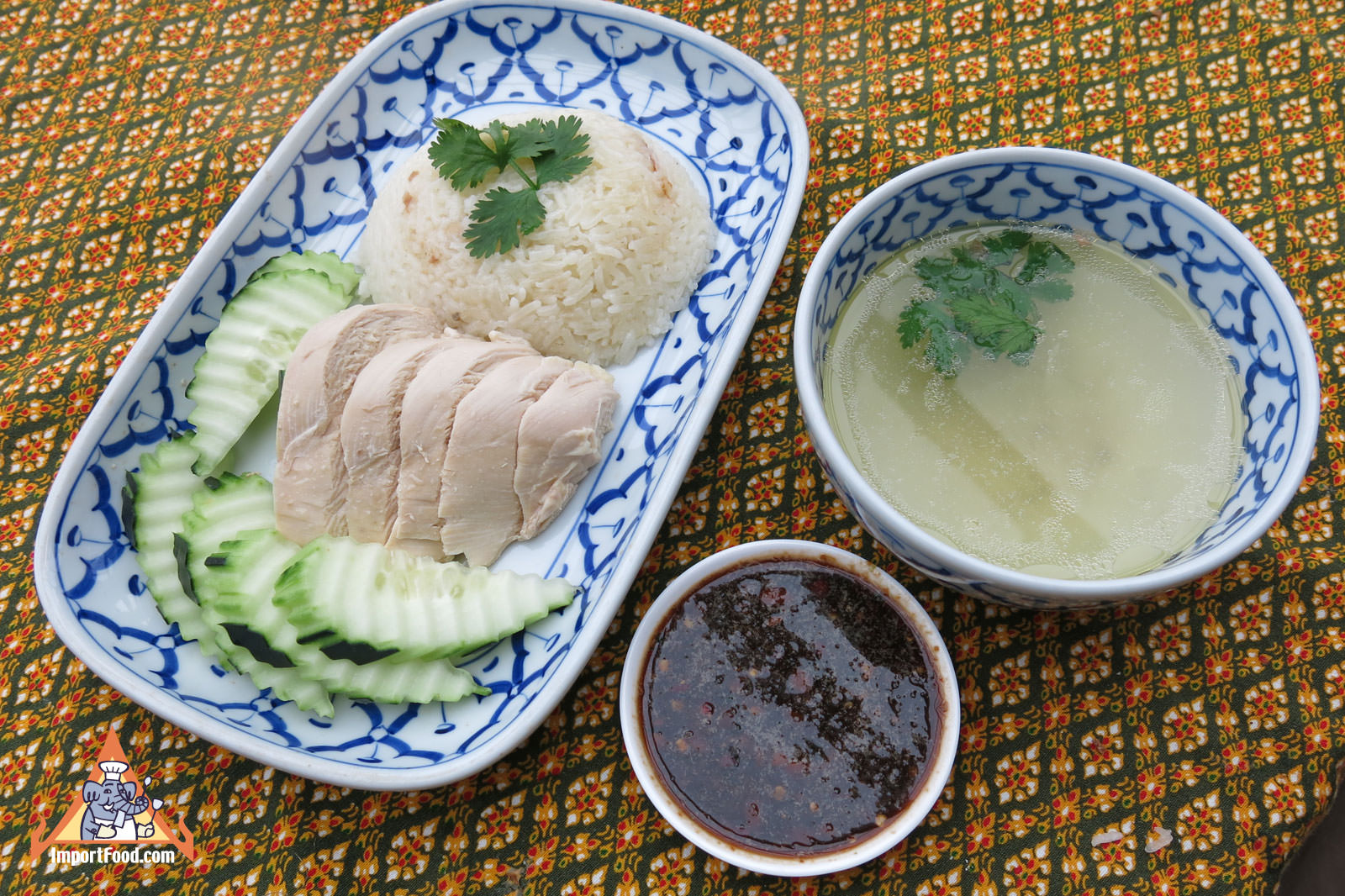 Thai Chicken and Rice, 'Khao Mun Gai'
Khao Mun is a more "high end" street vendor dish because it's more complicated to make, and requires a fairly sophisticated cart and tools. Khao = rice, Mun = fat. So this is "Fat Rice" or, in other words, rice cooked in chicken fat.
A kind gentleman in Bangkok with a superbly maintained kitchen cart served Khao Mun Gai we loved for many years.
We also fondly recall the Khao Man vendor at Sukhumvit Road 38, who drove a pickup truck every night to the street corner and spent a half-hour setting up his tables and pots. Always served with a bowl of chicken soup, fresh cucumbers and a side dish of a unique sauce as we prepare in this recipe.
Be sure to use yellow bean sauce (do not substitute) as well as cucumber.
---