Madras Curry Powder, 4 oz
Madras Curry Powder, 4 oz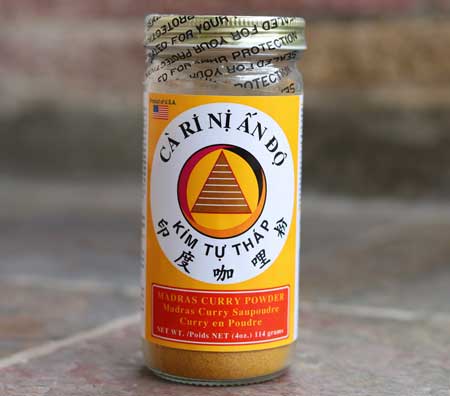 Add to cart
4oz - $7.95

A good quality curry powder in a useful large size.
Product of USA.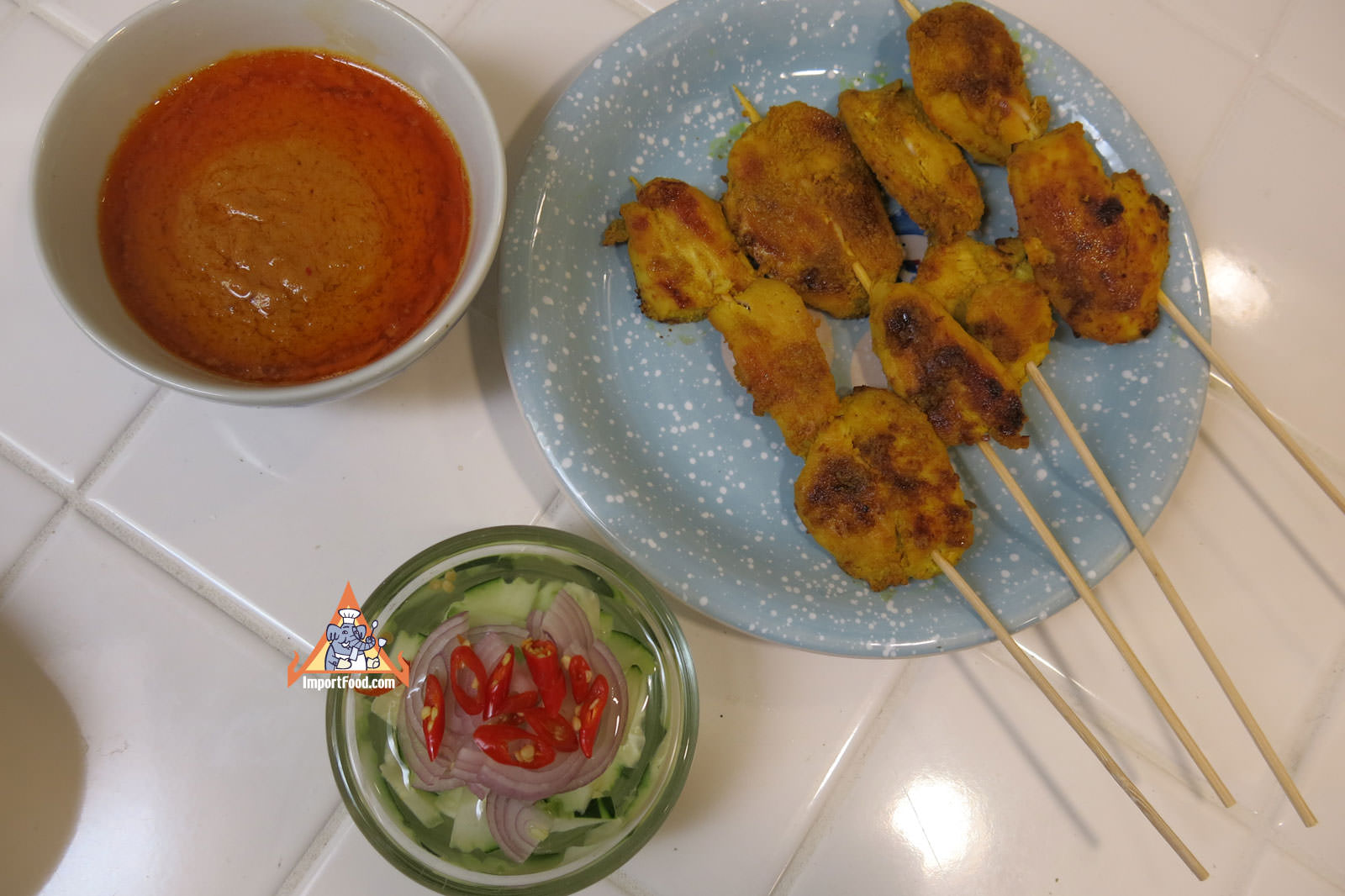 Chicken Satay, 'Satay Gai'
Satay of course is originally an Indonesian/Malay dish, but it has been in Southern Thailand for a very long time.
Here we demonstrate two versions, Version 1 is our favorite and one you can make in your kitchen without a charcoal grill. The chicken in both versions is prepared as you'd find in Thailand -- using thin strips, instead of thick cuts that restaurants outside of Thailand often serve for satay.
For a quick satay we suggest our Lobo Thailand's ready-made package.
You can of course also make the same recipe as beef satay, pork satay, or prawn satay (large prawns usually deheaded and the skewer threaded lengthwise down the body).
---
Thai-Style Pork with Peanut Sauce, 'Phraram Long Song'
This dish can be made with pork, beef, chicken or shrimp. This version is made with pork.
---