Dried Yeast Balls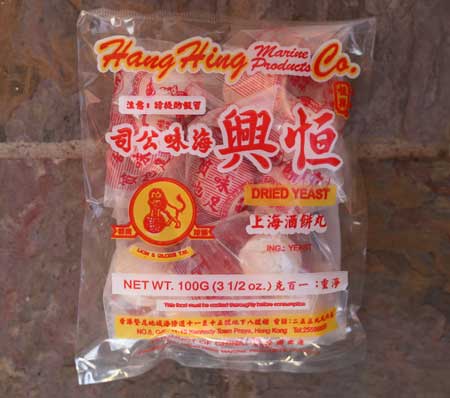 Add to cart
$4.50-3.5oz

Dried yeast balls are also called "pang khao mahk" in Thai language, and these are used to make Thai fermented sweet rice dessert "Khao Mahk".
This is good quality dried yeast and will work well. We are shipping Heng Lung brand with dragon logo as shown here.
You get 10 yeast balls in one 3.5 oz package. Inside the package is 5 smaller bags, each with 2 yeast balls.
Product of Hong Kong.


---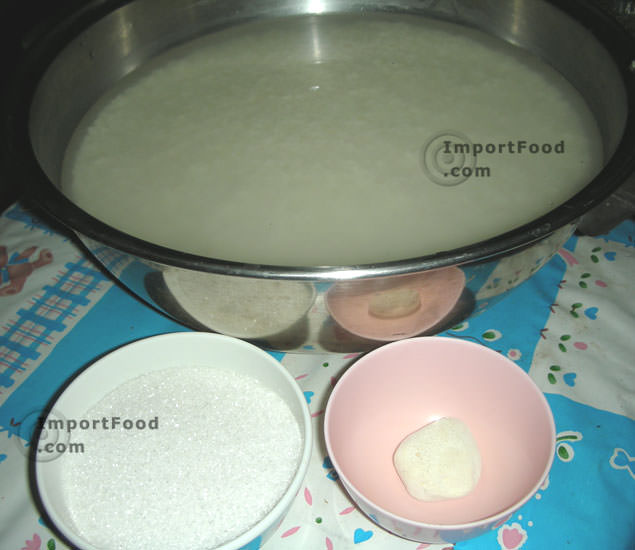 Thai Fermented Sweet Rice Dessert, 'Khao Mahk'
Khao Mahk is a common, everyday Thai dessert typically consumed by adults only, as it has a touch of natural fermented alcohol. We're not distillers, but this is likely similiar to the way Mekong Whiskey is made.
This would be considered a Thai "comfort food", as it's often kept on hand for guests who might come to visit, and it's always served cold (store in the fridge until you are ready to consume). A refreshing, cool treat which is widely available from corner stores throughout Thailand. This is typically not made at home, perhaps due to the difficulty in finding the yeast balls necessary to make it. If left to ferment, the rice becomes alcohol, and home stills are not encouraged in Thailand so that may be one reason for the lack of yeast balls sold over the counter.
We were initially asked about khao mahk from a customer, and after some research we now can offer you all of the important ingredients to make your own. Just follow the detailed instructions below and follow the photographs we've taken of our cousin from Ladya, Kanchanaburi, who is well-known throughout the area as a khao mahk specialist.
---