Thai Cane Sugar, All Natural, 16 oz Package
Thai Cane Sugar, All Natural, 16 oz Package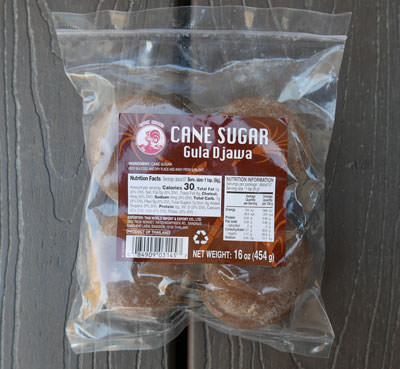 Add to cart
$4.69

This is a brand new product from Aroy-D, extremely high quality all natural cane sugar.
The sugar is removed from the cane then gently boiled until a nice sticky sugar remains. That's formed into cakes as shown.
The sugar is slightly soft, and is perfect for cooking but also just break off a piece for an all natural candy. It's got a complex flavor, so much more than plain white sugarcane.
We love it added to coffee. We also slowly boiled a cup of black beans (for an hour or so) and stirred in two cakes of this sugar at the end, for a delicous natural dessert.
Ingredients: Cane Sugar 100%.
Product of Thailand.
We also offer pure coconut sugar paste.