Premium Quality Fish Sauce, Cock Brand, 23 oz bottle
Premium Quality Fish Sauce, Cock Brand, 23 oz bottle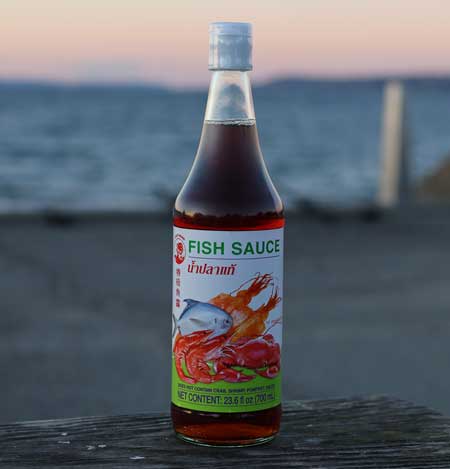 Add to cart
$9.89-23oz

Here's a large glass bottle of premium quality fish sauce from Cock brand (Aroy-D) of Thailand.
Please consider our Cock Brand fish sauce in the more popular small 7 oz bottle.
See our photo tour of a fish sauce facility, and learn how fish sauce is made.
All Natural. Store at room temperature in a cabinet away from sunlight.
Ingredients: 70% anchovy fish, 29% salt, 1% sugar.
Product of Thailand.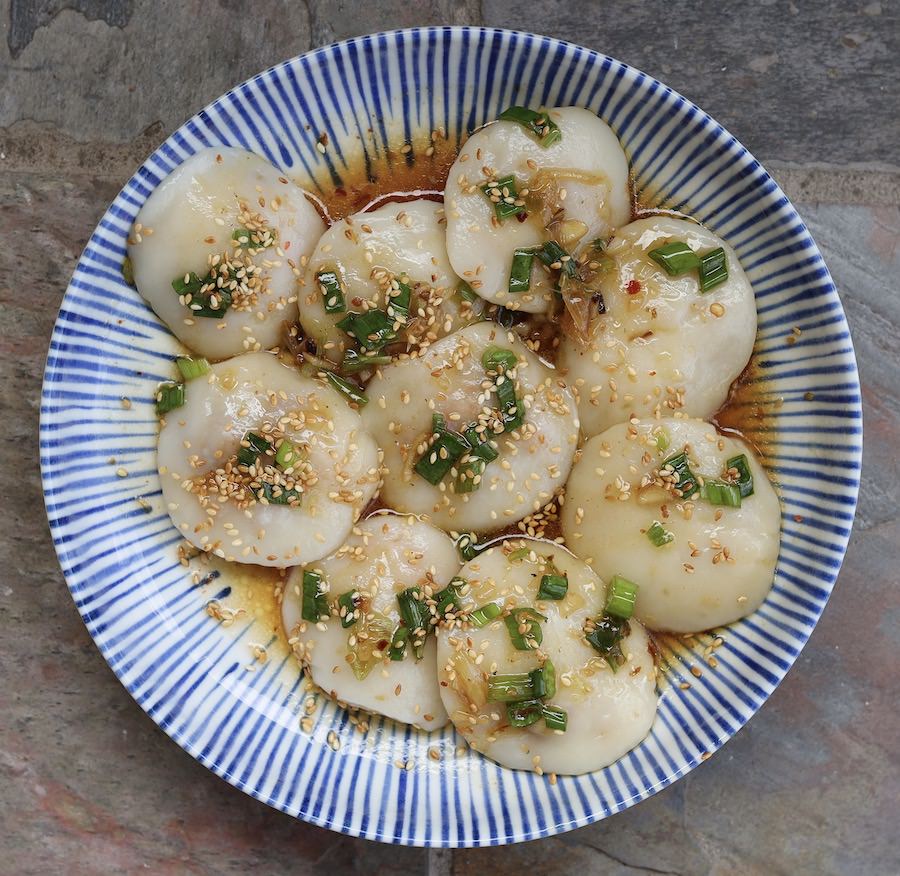 Dumplings w/Pork Shrimp Ginger Sesame
Spectacular dumplings are easy to make.
Lots of ingredients involved but follow our detailed instructions & work sequentially; it won't take long to become an expert and amaze friends & family with your ability to make the best dumplings.
We enjoyed making this here with fresh young Hawaiian ginger but any ginger works well too.
This recipe makes about 15 dumplings.
---