Fresh Hawaiian ginger, 16 oz via Priority Mail
Fresh Hawaiian ginger, 16 oz via Priority Mail

Hawaiian Ginger is Still Avail - Last Call for 2021. We will ship Monday October 18 and Tuesday October 19 via 2 Day Priority.
This special young ginger from Hawaii is harvested once a year in the late fall, and this year we have very little to offer. This photo is what we have for shipping today.
Immediate shipment via 2 Day. Just get your order in right away, and we will get it prepared.
As shown at left, these are large white roots with pink tips. Soft 'Young' ginger.
Unique ginger is harvested before full maturity, so it's soft and you can eat it -- unlike woody ginger typically found in supermarkets. This is what Japanese use for sushi ginger. Great flavor.
See photos below. For the chicken, we sliced into matchsticks, then fried in a bit of oil over medium heat with sliced chicken. We added salt and pepper, a touch of sugar, and a bit of soy sauce. Serve with jasmine rice, topped with sliced green onion and Thai chile pepper.
For the seafood ginger, we placed fresh fish in a frying pan. Add cut ginger pieces, salt, pepper, a touch of sugar, yellow onion, oyster sauce, and a bit of Huy Fong Chilli Garlic Sauce. Fry over low heat until cooked. You can use any seafood of your choice. So delicious!
You get the young ginger shipped via Fedex Express.
Ships immediately via Priority Mail 2-3 Day. Checkout with Ground and we upgrade to Priority at no charge. It freezes well if you want to do that. This is a short-lived item that wil be out of season soon.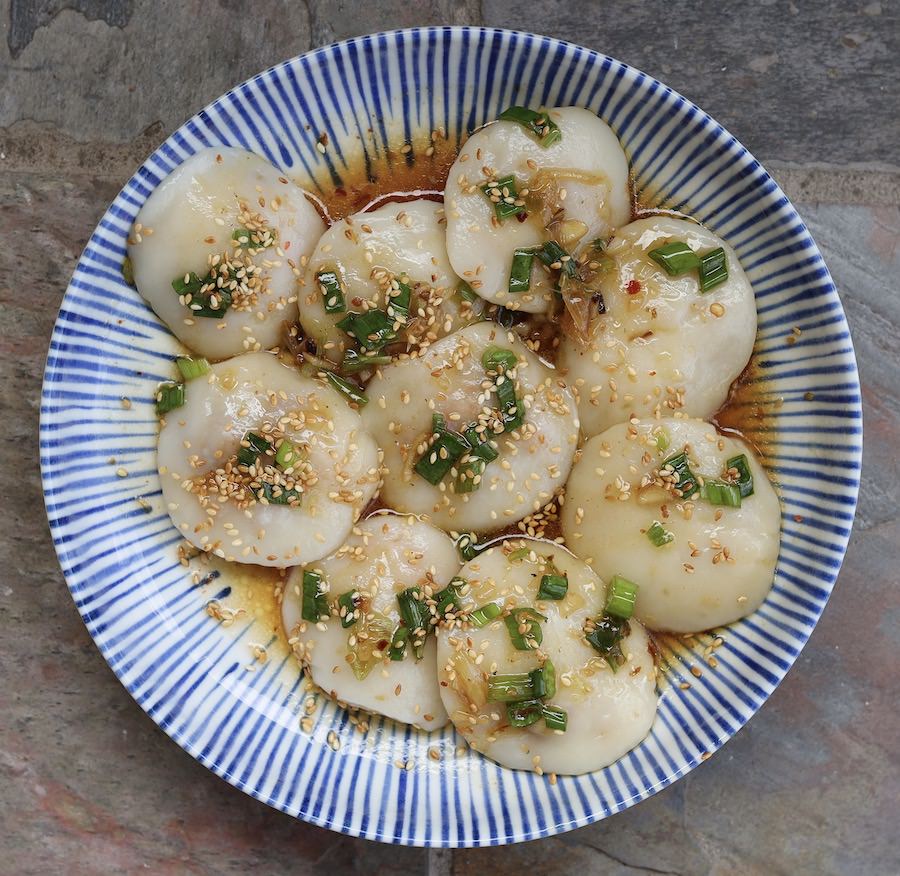 Dumplings w/Pork Shrimp Ginger Sesame
Spectacular dumplings are easy to make.
Lots of ingredients involved but follow our detailed instructions & work sequentially; it won't take long to become an expert and amaze friends & family with your ability to make the best dumplings.
We enjoyed making this here with fresh young Hawaiian ginger but any ginger works well too.
This recipe makes about 15 dumplings.
---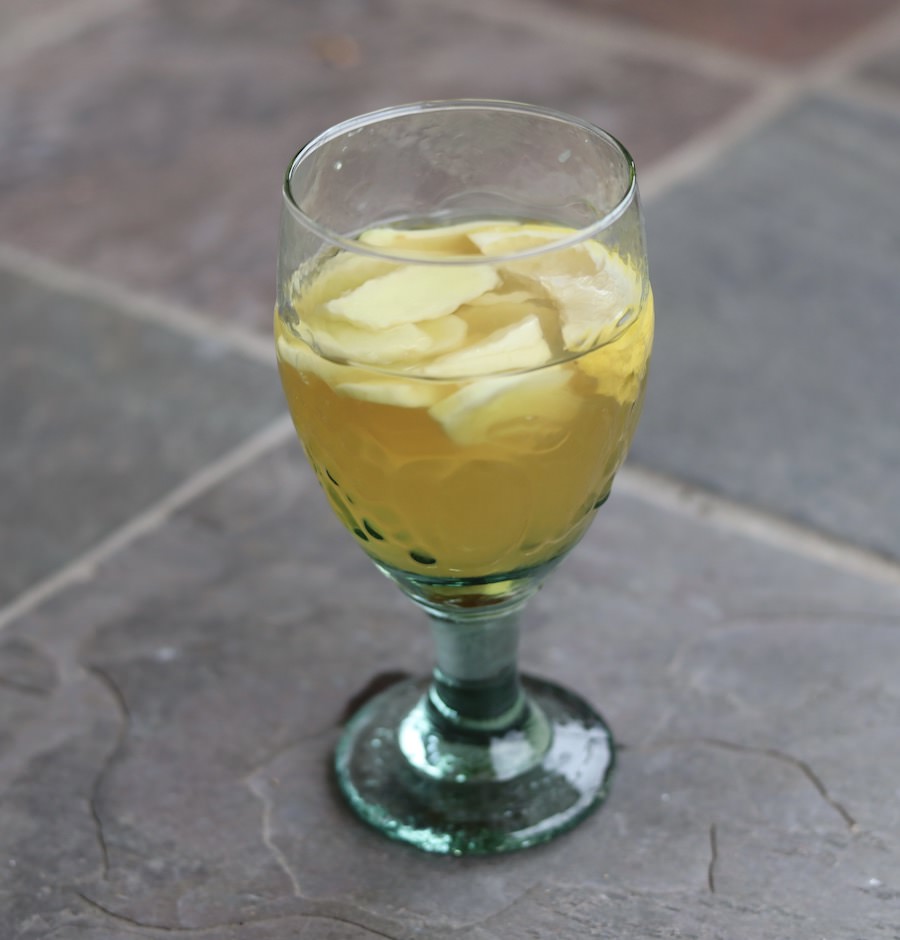 Fresh Ginger Tea
Here's a tea thought to provide a wide range of general health benefits. The combination of fresh ginger, lemon and honey is not only refreshing & delicious but a natural way to improve your mood and overall well-being.
We enjoyed making this here with fresh young Hawaiian ginger but if that's not available see what else you can find.
---
Ginger Chicken - Delicious!