Sambal Oelek, Huy Fong, 8 oz / 18 oz jar
Sambal Oelek, Huy Fong, 8 oz / 18 oz jar

This is an Indonesian-inspired chile sauce that can be used to "heat up" any food, such as stir-fry, pizza, pasta, or anything you prefer. We recommend it in this recipe for Vietnamese style beef soup. Some hot dog vendors have it as a condiment as well.

Ingredients: chili, salt, distilled vinegar, potassium dorbate and sodium bisulfite as preservatives. 8 oz.
Product of USA, made in California by Huy Fong.

We also offer Chili Garlic Sauce in the same brand, as well as Sriracha sauce.

If you are looking for the "real thing", we are pleased to recommend Sambal Oelek in the premium Kokita brand, imported from Indonesia.
---
Other Huy Fong Prodcuts
---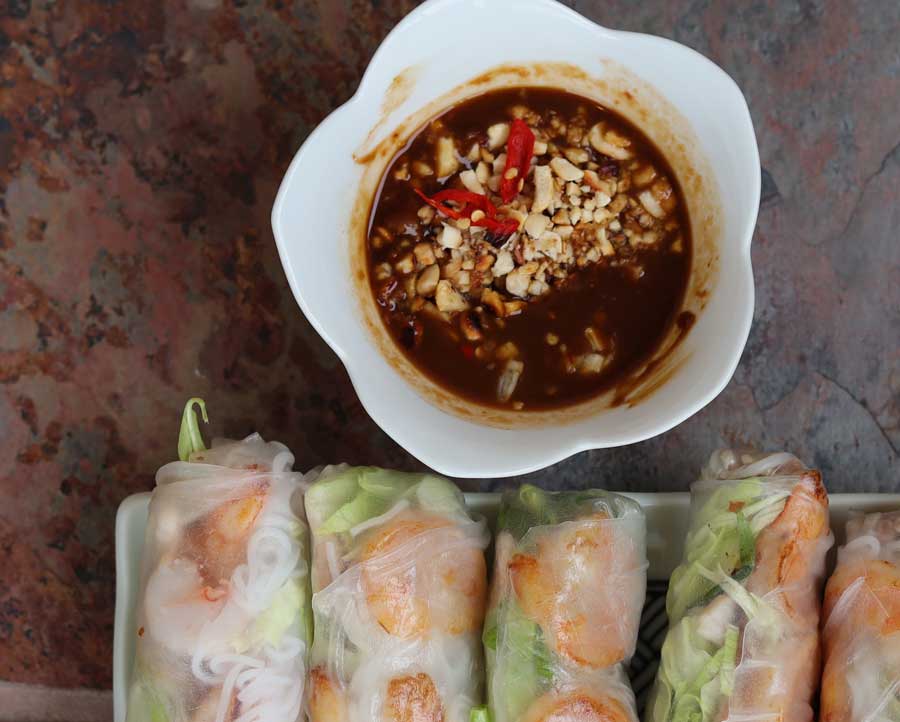 Salad Roll Hoisin Dipping Sauce
We prepared this modified hoisin sauce to go with our fresh salad rolls but it can be used for other things as well. We hope you enjoy it.
---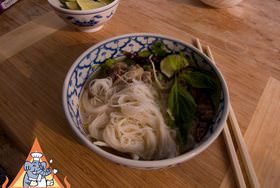 Vietnamese-Style Beef Noodle Soup
We LOVE this recipe and so does our kids. We were able to get excellent quality beef short ribs from a local butcher, get the best possible meat for excellent results. The recipe below makes a fairy mild soup, but you can spice it up with more sambal oelek and/or Thai chile peppers. Vermicelli noodles go perfectly with the beef, and you can add different kinds of greens to suit your taste.
---