Bangkok Sidewalk Vendor Nong Amp Offers Assorted Thai Sweets and Appetizers
Bangkok Sidewalk Vendor Nong Amp Offers Assorted Thai Sweets and Appetizers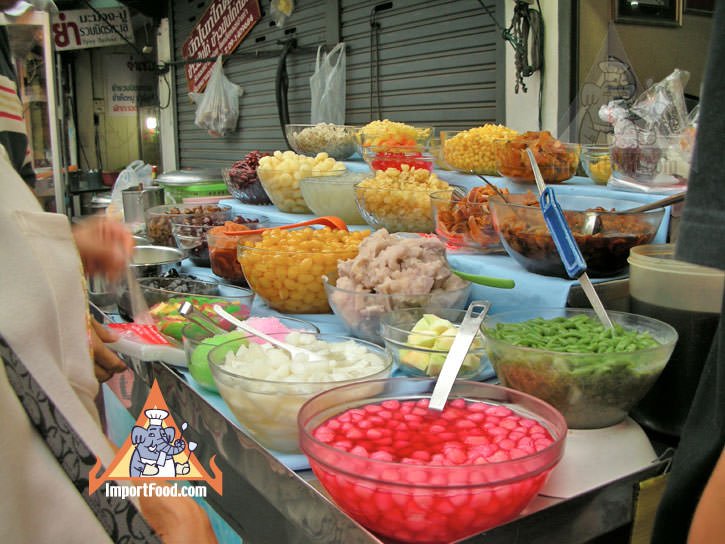 This vendor is part of our comprehensive report on the outstanding food finds in Bangkok's Thong Lor area.
Nong Amp is famous for offering desserts, especially Tau Tung (Chinese-Thai style) made from longan syrup. Tau Tung is a nutritious herbal dessert that keeps the body healthy, and it's hard to find this dessert prepared in Thailand. Many unique herbs are used to prepare it, and if you go here it's a highly-recommended speciality.
They also serve Tup Tim Grob, a popular dessert commonly served throughout Thailand, and a huge selection of fresh sweets made from local fruits.
Locals all go here for "Po Piat Sot" fresh spring rolls and "Kway Teeo Rod" wide rice noodle served in tofu sauce. Nong Amp has been at the same location for 25 years.
They are open from 4:00 PM - 2:00 AM Daily. Sukhumvit Soi 38. Phone 081-611-9167. See our free map!