Thai Iced Coffee and Tea Vendors
Thai Iced Coffee and Tea Vendors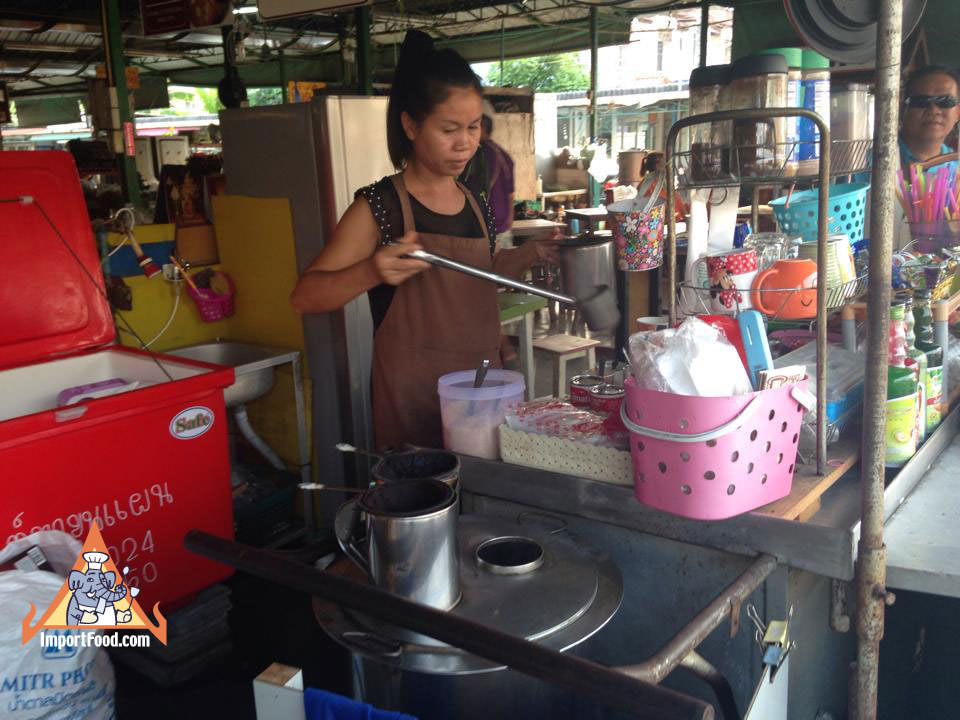 Thai iced tea has a unique flavor that many find irresistable.
Here we highlight two different vendors in Bangkok who make authentic Thai iced tea and Thai iced coffee drinks, all for a far lower price than the international corporations.
Street vendors here sell a drink for about $0.60 (sixty cents) whereas Starbucks in Thailand offers a variety of coffee drinks starting at US$3.00, going up to US$6.00 for a chocolate coffee concoction.
At ImportFood.com we offer the finest Thai Tea and Thai Coffee imported directly from Thailand. Checkout these links for step-by-step instructions:
How to Make Authentic Thai Iced Tea
How to Make Authentic Thai Coffee
Street Vendor Video: Thai Tea and Coffee
NEW Video: Thai Iced Tea and Coffee Vendors