Thai Street Vendor Prepares Fried Fish Cakes, Tod Mun Pla
Thai Street Vendor Prepares Fried Fish Cakes, Tod Mun Pla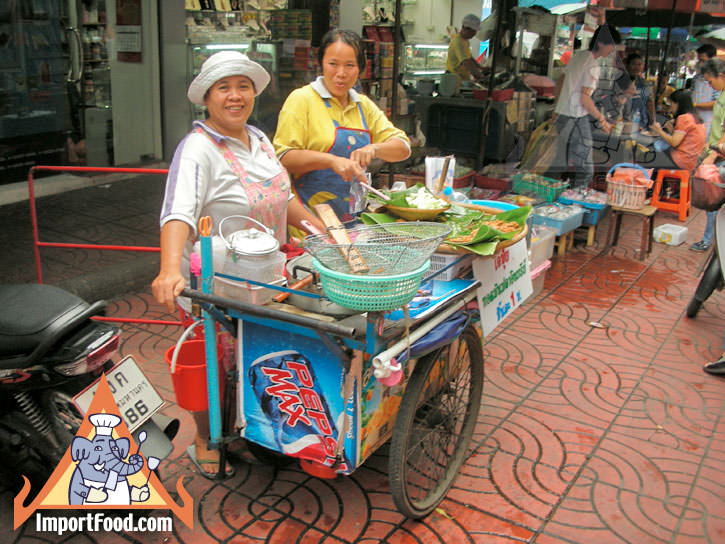 Fish cakes are among the most famous treats sold by street vendors in Thailand, and this vendor offers a premium quality because the sign advertises them as made with "Pla Insee". Pla means fish in Thai, and Insee means eagle, so the direct translation is Eagle Fish. Pla Insee is a saltwater fish caught in the Gulf of Thailand, and it's known for salty, delicious flavor, and also commands a fairly high market price.
The fish cakes are deep-fried and served with a sauce consisting of sliced cucumbers drenched in sweet chile sauce.
---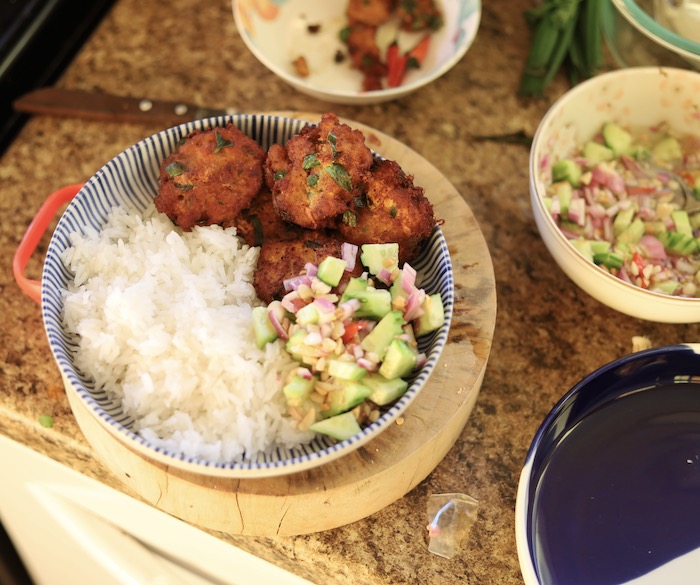 Spicy Thai Fish Cakes, 'Tod Man Pla'
Tod man pla is one of the most famous Thai dishes but seems to be rarely offered on the menus of Thai restaurants in the United States. We're happy to show you how to make it, step-by-step, with great results.
Here we just used cod pieces which can found at local supermarkets.

Also see our Thai Street Vendor video for detailed guidance.
---