ImportFood.com sells online carefully selected, high quality imported Thai food products. Our unique website also features over 300 Thai recipes, over 100 Thai Street Vendor Videos, and offers our visitors the ability to buy hard-to-find imported Thai cookware & ingredients while browsing.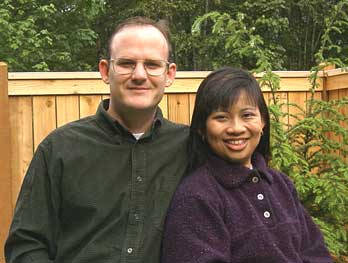 ImportFood.com was founded in 1999 by Jerry and Yaowalak Good (that's a picture of us in 1999). After living in Thailand for three years and earning an MBA at Bangkok University, Jerry returned to Seattle in 1994 to work as an international food trader for a large trading company. With years of experience trading food products in 42 countries, Jerry understands the business of finding the very best suppliers as well as the logistics required to get fresh products from Asia delivered to your doorstep quickly and efficiently.
Yaowalak, a graduate of Saint John's College in Bangkok, spent several years as an accountant before coming to the United States in 1996. Her extensive knowledge and true love of Thai cooking has been the main inspiration for ImportFood.com.
Before ImportFood.com was launched it was quite difficult to obtain a decent selection of necessary Thai ingredients in most of the United States. Even in the city of Seattle, with a diverse Asian population, most of the Asian supermarkets offer lower-end brands at relatively high prices with dates of manufacture going back 1-2, even 3 years.
Since opening our online shop we've been serving not only native-born Americans who've developed a taste for Thai cuisine, but also immigrant Asian customers who are pleased to know they can order a large selection of fresh, superior quality products from a trusted company, at prices lower than their local stores can offer. Furthermore, our customers no longer need to drive extended distances to get their favorite goods. Thanks to the internet, ImportFood.com can offer a wider selection of better quality food delivered at lower prices. Everybody wins!! We like to point out that even the limited "ethnic" section at Safeway sells products for more than ImportFood.com prices, and our products are fresher.
We operated in Seattle, Washington from 1999 - 2017. We recently moved our operations to Boise Idaho, which allows us to shorten shipping time to all addresses, and since Boise has so much less traffic congestion we can get far more done here in any given day. We really look forward to thriving in this new location.
Your orders are packed and shipped immediately after we receive your order. We do not have a "brick and mortar" store, therefore our overhead is low which keeps our prices low. Our long term objective is to continue "doing what we're doing"--providing a growing number of consumers the ability to buy a greater selection of quality products at low prices, as well as featuring a large selection of authentic recipes for you to enjoy.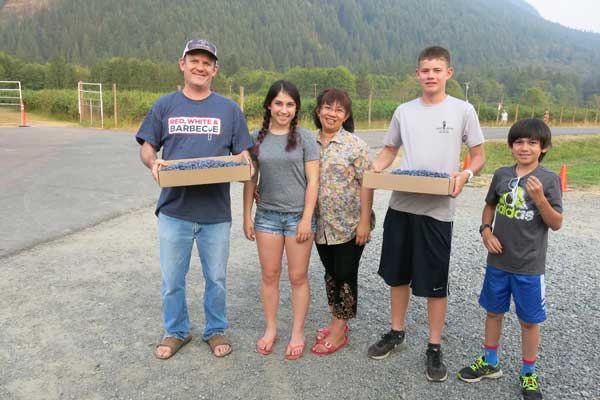 Here is a picture taken at a local u-pick blueberry farm in July 2015 (from left, Jerry, Claire, Yaowalak, Hunter and Jason Good). ImportFood.com is a very small business and we appreciate your support more than you will ever know. Recently we read a quote that hit home:
When you buy from a small "mom and pop" business, you are not helping a CEO buy a third vacation home. You are helping a little girl get dance lessons, a little boy get his team jersey, a mom or dad put food on the table, a family pay a mortgage, or a student pay for college. Our customers are our shareholders, and THEY are the ones we strive to make happy. Thank you for supporting small businesses!
In 1999 we started ImportFood.com in the garage at our house, shared with two toddlers (Claire and Hunter). By 2004 we'd moved into a building (then along came Jason). We've constantly enhanced our product line & website content with new recipes, features and videos, but our company has remained very small and every order is packed with our own hands.
We'd like to take a moment to share our thanks, 19 years along, and tell you about the family that benefits every time you place an order.
Claire was always an avid reader, and grew up with a love of adventure and the outdoors. She spent several summers living in a tipi at Camp Norwester on John's Island, went to Gothenburg Sweden for a semester abroad in high school, and played a key role in our development of Amazing Elephant Tom Kha. Claire finished her undergraduate degree in just 3.5 years, in the plant science program at Montana State University in Bozeman, focusing on genetics. We're so proud of Claire for her interest in plants and helping society through agriculture.
Hunter is a natural runner who participated on his high school Cross Country and Track teams. He started a chess club in middle school (very good player). He didn't miss a day of school in four years of high school, got straight A's, and worked at a local supermarket. He's now in his final year at Boise State University, studying materials science and engineering and working in their Corrosion Research Lab. Great kid!
Jason is a fearless 15 year old of great strength who loves the sport of wrestling, competing at the state level. He's a very social and independent kid. He loves living in Idaho and he's earned our trust; usually we don't see him because he's out running around with his friends. Jason wants to be an actor and an architect.
And we've had our Thai Dog for 15 years now, he's moving a lot slower these days.
Thanks to the support of ImportFood.com customers, this American family has been able to participate in the dream of being self-sufficient while at the same time competing toe-to-toe with the big corporate Wall Street-funded guy(s) and earning the right to continue by delivering a superior product. Our deepest gratitude goes out to all of our customers for keeping us in business, helping to raise honest, hard-working, ethical members of the new generation.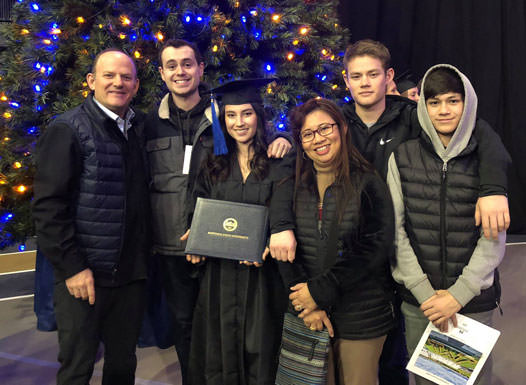 And here we are with Claire in December 2018 at Montana State University graduation. She followed up her undergraduate degree with an intensive medical science training program. She's now back in Washington State working as a licensed Medical Laboratory Scientist.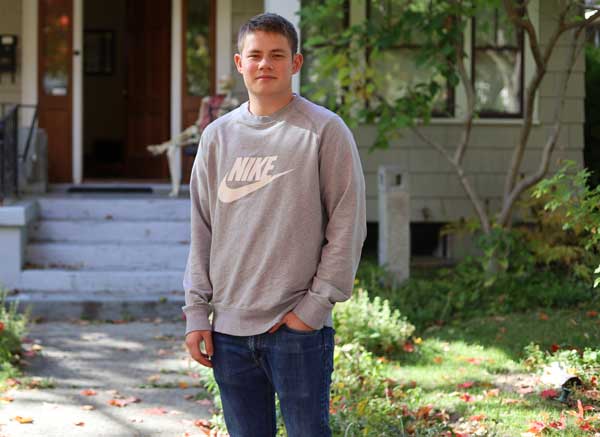 In June 2020 Hunter completed a degree in Engineering with a focus on Material Science at Boise State University. He now works in Silicon Valley California in the semiconductor industry.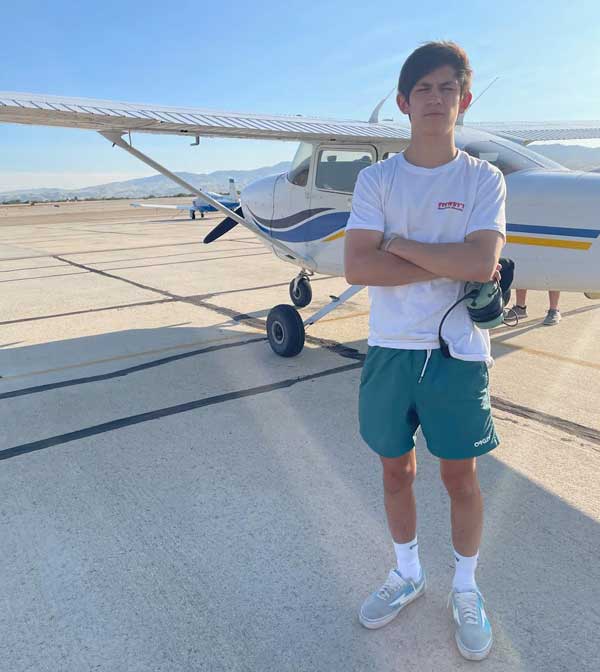 As there is some uncertainty regarding our public school system here in Boise, Jason is happy to carry on as a fulltime high school student and he's also becoming a pilot. Here he is at nearby Carmel Aviation where he takes lessons and has no intention of giving up. He should be licensed by spring 2022.
They've been able to pursue a great education and careers thanks to the customers of ImportFood.com -- we can't say thank you enough. There is no way we could have supported these kids without your support of our small enterprise
We hope you enjoy our growing website. Please come often, as we are constantly adding to our product mix, and please send us an email if you have any comments or suggestions. We will respond to all queries immediately.