Spekkuk Bumbu, Indonesian Spice Cake

Spekkuk Bumbu, Indonesian Spice Cake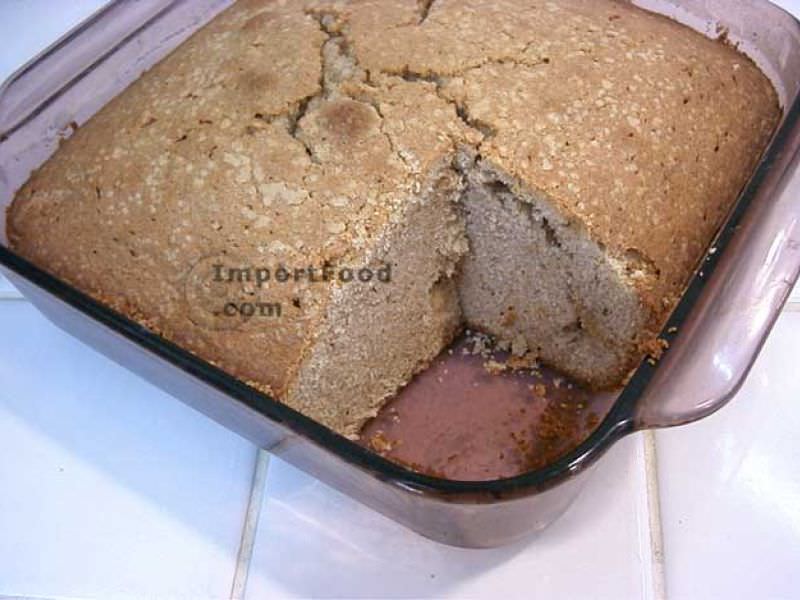 Spekkuk bumbu is a rustic Indonesian spice cake that blends well with Thai food and uses spices that we import from Thailand, and we think you'll like this very much. Many cakes you find in Thailand are light and fluffy, and/or loaded with sugar, thus not similar to the typical American-style thick and heavy cake. Spekkuk bumbu is reminiscent of a western-style heavy cake, incorporating Asian spices. Delicious!
Ingredients
For 4 Person(s)
Ingredients
1 3/4

Cups

Butter, Softened

2 1/10

Cups

Cake Flour (not self-rising), sifted

1

Tablespoon Ground Cinnamon

1

Teaspoon

Nutmeg Powder

1/2

Teaspoon

Baking Powder

1/2

Teaspoon

Ground Cloves

Pinch of Salt

1 2/3

Cups

Sugar

4

Large Eggs

3

Large Egg Yolks, lightly beaten

2

Teaspoons

Vanilla Extract
Buy ingredients for this Recipe
Method for Spekkuk Bumbu, Indonesian Spice Cake
Preheat oven to 325 degrees. Grease an 8 x 8 x 2 cake pan with 1 teaspoon of the butter, then lightly flour pan with 1 tablespoon of the flour, discarding any excess. Set aside.
Sift remaining flour, cinnamon, nutmeg, baking powder, cloves and salt together into a medium bowl. Repeat and set aside.
Beat 1 1/2 cups of the butter in a large bowl, using a wooden spoon, until it is soft and very pliant, about 4 minutes. Add sugar and beat together until pale and fluffy, 5-6 minutes. Beat in whole eggs, one at a time, until mixture is light and fluffy, about 4 minutes. Add flour mixture in 3 equal parts, stirring with a wooden spoon after each addition, to make a smooth batter. Add egg yolks and vanilla and continue to mix until well combined, about 30 seconds more.
Pour one-quarter of the batter into prepared pan, spreading it evenly over bottom, and bake until golden brown and a toothpick inserted in the middle of the cake comes out clean, about 20 minutes. Remove cake from oven, brush cake with one-third of remaining butter, and carefully top with another quarter of the batter; repeat the baking process. Repeat the process 2 more times to use up all the batter and remaining butter. The cake will have 4 layers.
When it's final layer is golden brown and a toothpick inserted into it comes out clean, remove cake from oven and set aside to let cool for 10 minutes. Run a knife carefully around edges of pan to loosen cake, then invert it into a large plate. Invert again and let cool completely.

Reviews