Thai Tamarind Candy, Amira Brand
Thai Tamarind Candy, Amira Brand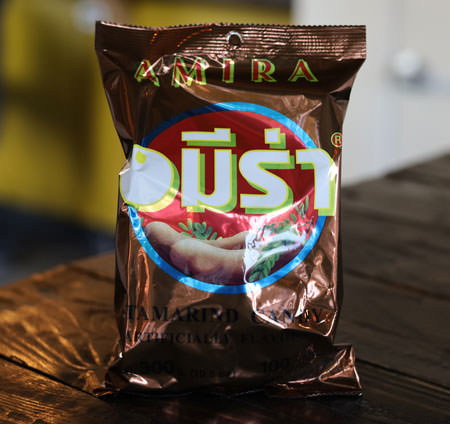 Add to cart
Temporarily Out of Stock

Tamarind is an exquisite, delicious flavor for candy, and this product from Amira in high quality, modern packaging captures it very well.
In each pack you get 100 individually-packaged candies sealed in a modern, foil, air-tight wrapper. Similar to something you might find at a restaurant for an after-dinner candy treat. We recommend this for anyone who enjoys tamarind candy, also suggested for international restaurants who want to offer something a bit different in the candy dish.
Learn more about tamarind here.
Ingredients: sugar, glucose, artificial tamarind flavor. Net weight 300 gm (10.5 oz).
You Might Also Like Our Other Candies