Fresh Pandan Leaves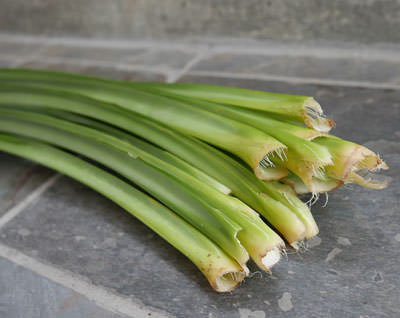 Add to cart
Currently Not in Season

Pandan has a wonderful, distinctive, mysterious and addictive scent; somewhat similar to vanilla.
The long (about 26"), fragrant pandan leaves are grown in Hawaii.
Pandan leaves are used to make desserts, also to add flavor and scent to jasmine rice. Just put a few 6" pieces into the rice cooker. A secret ingredient that makes people come back for more. See our video on traditional Thai rice cooked with pandan.
See these featured a fantastic recipe for chicken wrapped in pandan leaves, with step by step instructions.
Also see: Khanom Chan recipe using pandan leaves.
Also see this recipe for Indonesian-style rice cooked with pandan leaves
We ship fresh pandan leaves via Fedex Express 2 Day. Checkout with Ground and we will upgrade to Express.
---