Sriracha Sauce, Sriraja Panich Brand
Sriracha Sauce, Sriraja Panich Brand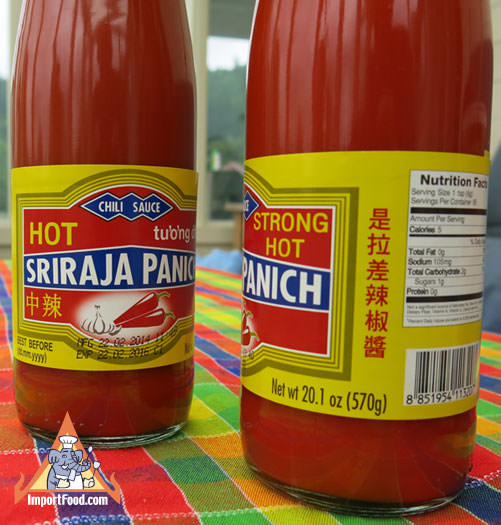 Add to cart
20oz - Strong Hot - $6.89

In August 2016 we received a brand new shipment of this highest quality sriracha sauce, straight from the manufacturer this is as fresh as it gets. We had been out of stock for nearly a year, so it's nice to have Sriraja Panich back.
Sriraja Panich brand is packed in a tall 20 oz glass bottle. It's probably the most common sriracha in Thailand, used far and wide throughout the country and well-known by all.
Flavor is very rich, spicy, slightly fruity, just right for a sriracha. We know you will love it.
Sriraja Panich brand is packed in a large 20 oz glass bottle for generous use. Made by Golden Mountain.
Ingredients: spur chili, water, sugar, garlic, salt, acetic acid.
No Preservatives. No Artificial Coloring. No MSG.
Product of Thailand.